EXCLUSIVE: Female sniper movie marks first Russia-Ukraine co-production in years.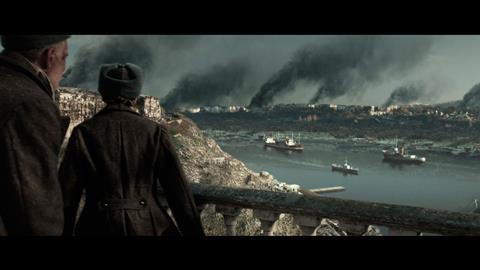 Epic Second World War female sniper movie Battle For Sevastopol has gone to several territories in advance of its screening in the Cannes market.
Deals now confirmed include New Select (Japan), Sonamu (South Korea), Bulgaria (BNT) and Thailand (Digital Content Factory Co, LTD). These sales were confirmed by Russian producer Mila Rozanova.
The film, which screened recently at the Beijing International Film Festival, is in advance negotiations with several other major territories including China, France and the UK.
Battle for Sevastopol, marked the first large-scale collaboration between Russia and Ukraine in years. It was completed in spite of deteriorating relations between the two countries last year.
The film, directed by Sergei Mokritsky, was a big hit when it was released in Russia earlier this spring, opening on 1,500 screens.
Co-producer Film UA is handling sales. Battle For Sevastopol is a Russian (New People Film Company), Ukranian (Kinorob Company) official co-production.
The film's leading actress, Yulia Peresild, recently won the Best Actress award in Beijing.
A TV series version was sold to Russia's Channel One and is being broadcast this month.
The team behind the movie are now set to reunite on new project The Draft, an adaptation of the sci-fi bestseller by Sergei Vasilievich Lukyanenko, author of the Night Watch series that was filmed by Timur Bekmambetov.
New People is also in advanced development on Zoology, a new film by Ivan I. Tverdovskiy, director of festival hit Correction Class. The new film is billed as a dark comedy in the vein of Lars Von Trier about a woman who grows a tail.