EXCLUSIVE: Signature takes UK rights to gangster sequel.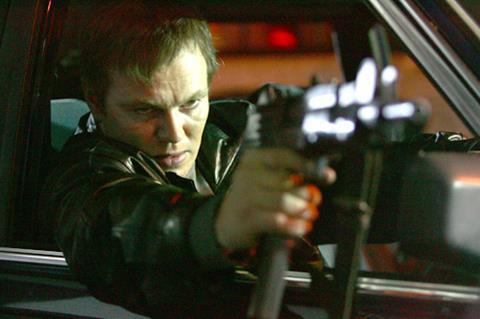 Carnaby has taken world sales rights to action crime-thriller sequel Rise of the Footsoldier Part II, starring Ricci Harnett (28 Days Later), Luke Malby (The Prince and Me) and Steven Berkoff (Red 2).
Signature Entertainment has snapped up UK distribution rights in a deal secured by Carnaby's joint CEO, Andrew Loveday, together with Signature's CEO, Marc Goldberg.
Carnaby will have extended promo footage of the title about a man who must fight to regain his place in the criminal underworld in Cannes.
The first Rise of the Footsoldier has sold close to 1 million copies in the UK.
Also new to Carnaby's slate is Charles Burmeister's action-thriller Mercury Plains, set to star Scott Eastwood (Gran Torino), Nick Chinlund (Con Air) and Angela Sarafyan (The Twilight Saga: Breaking Dawn); crime-thriller North V South, produced by Mark Foligno; and fantasy-adventure Arthur & Merlin.