Benelux distributor Cineart has been on its usual pre-Cannes buying spree, picking up several high profile arthouse and US indie titles both in official selection and in the market.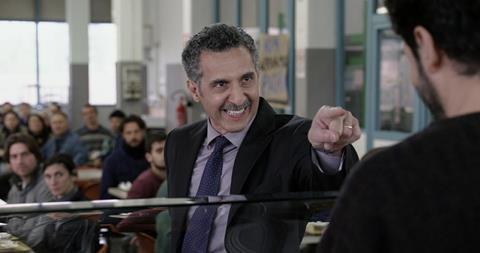 Among its acquisitions from the competition are Mia Madre from Nanni Moretti (sold by Films Distribution), Mon Roi from Maïwenn (sold by Studiocanal) and Marguerite and Julien from Valerie Donzelli (sold by Wild Bunch).
Cineart has also Un Certain Regard opening film An from Naomi Kawase, sold by MK2.
From the Midnight Screenings. it has taken Asif Kapadia's Amy Winehouse doc Amy (sold by Sunray) and Gaspar Noe's Love, sold by Wild Bunch.
Another new pick up is Critics' Week entry La Vie En Grand from Mathieu Vadepied, sold by Gaumont.
Cineart is already aboard the new project from the Dardennes, The Unknown Girl.
Its other pre-buys include Captain Fantastic (from eOne), Nicolas Winding Refn's Neon Demon (sold by Gaunt and Wild Bunch), Julio Medem's Ma ma, produced by and starring Penelope Cruz (sold by Seville).
Meanwhile, Cineart has various Dutch films in the pipeline including Alex van Warmerdam's Schneider vs. Bax, sold by Fortissimo.
Fellow Benelux buyer Belga is understood to have picked up Gus Van Sant's competition entry The Sea Of Trees (sold by Bloom) and Paradiso to have taken Paolo Sorrentino's Youth (sold by Pathé).