EXCLUSIVE: Tribeca title explores radical Islamic school.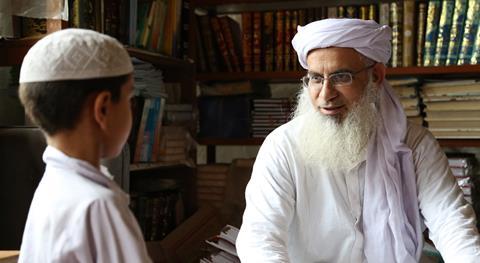 International sales agent Cinephil has taken world rights, excluding North America, to controversial Tribeca title Among The Believers.
The film, directed by Hemal Trivedi and Mohammed Ali Naqvi, offers an unsettling insight into radical Islamic school Red Mosque, which trains legions of children to devote their lives to jihad, or holy war, from a very young age.
It is billed a "timely and relevant look into the causes that have led to the growth of radical Islam in Pakistan and around the world".
North American sales are handled by Submarine. The film is a market premiere in Cannes.
Another new title on Cinephil's slate is By Sidney Lumet, a feature doc screening in Cannes Classics in which Lumet (director of Dog Day Afternoon and Serpico) interviewed not long before his death, takes viewers through his life and work.
Martin Scorsese was a special advisor on the film, which is directed by Nancy Buirski which is executive produced by Brett Ratner.
Fresh from its world premiere at Hot Docs, Cinephil is also selling Adam Benzine's Claude Lanzmann: Spectres Of The Shoah, which tells the story of Lanzmann's 12-year journey to make his seminal Holocaust documentary.