EXCLUSIVE: Film and Music Entertainment (F&ME) have pacted with Tbilisi-based 20 Steps Productions and The Caucasian Film Service on a three-picture deal to be shot in 2015/16.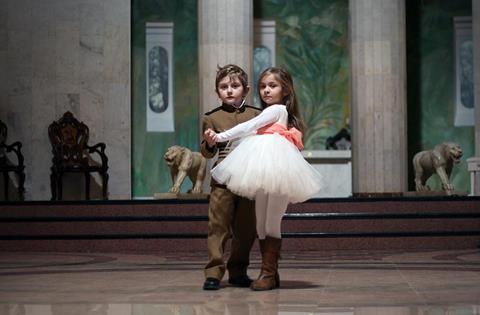 The arrangement follows the three companies' partnership shooting and co-producing in Georgia on Pawel Pawlikowski scripted Lost in Karastan, starring Matthew Macfadyen, and Venice opener The President, directed by Mohsen Makhmalbaf.
First up to start later this year is How to Sell a War, scripted by Tim Price and director Rudolph Herzog. Producers are Sam Taylor, Mike Downey and Vladimer Katcharava.
Development of the project is being co-financed with Creative England. Following an initial recce to the Caucasus earlier in the year, a first draft is due soon after this year's Cannes market.
The film tells the story of Peggy, a naïve but ambitious young woman with a crippling physical disability, who gets thrown into the deep end when she starts her new career in PR at a high-profile company, under the supervision of her aunt.
Through an innocent misunderstanding on her first day in the office, Peggy ends up becoming indispensable in a highly sensitive case – the Governor of Svaneti, in Georgia, needs to fabricate a humanitarian crisis in order to get NATO backing in his fight to halt Russian annexation. He needs a moral imperative to start a real war, and swing Western public opinion in his favour in order to get British soldiers on the ground.
F&ME's Sam Taylor described How to Sell a War as "a farcical fish out of water story which takes a wry look at the war industry".
Selected for Sundance Lab
The second film follows up the partnership of F&ME and 20 Steps on a short by writer-director Mariam Bakacho Khatchvani with a feature titled Dede.
The project and the team of Khatchvani and Vladimer Katcharava (co-writer/producer) and Irakli Solomanashvili (co-writer) have just been selected for this summer's Sundance Lab.
The film centres on a young woman who struggles to make a life in the remote, isolated villages high in the Caucusus Mountains, where ancient patriarchal laws threaten to separate her from her daughter.
F&ME producer Downey said: "We see co-production as a reciprocal two-way street, hence our enthusiasm to engage with talented Georgian film makers at the highest level."
It marks the feature directorial debut of Georgian filmmaker Khatchvani, who made EFA-nominated short film Dinola, which screened at international film festivals including Clermont-Ferrand and Hong Kong.
Katcharava recently was a producer along with Downey and Taylor on Mohsen Makhmalbaf's The President, which premiered at the Venice Film Festival in 2014 and went on to screen at several other international film festivals.
The third, as-yet-untitled project is in the early stages of development.
It is set in London and directed by Tinatin Kajrishvili, whose feature Brides won the Third Audience Award at the 64th Berliale, where it played in Panorama, and the Special Jury and Best Actress prizes at the Sarajevo Film Festival.
Brides was also selected for Tribeca, London, Busan, Milano, Rio and Stockholm.