EXCLUSIVE: The Open Road Films and Riverstone Pictures family adventure heads to the Croisette through the Open Road International arrangement with Glen Basner's FilmNation.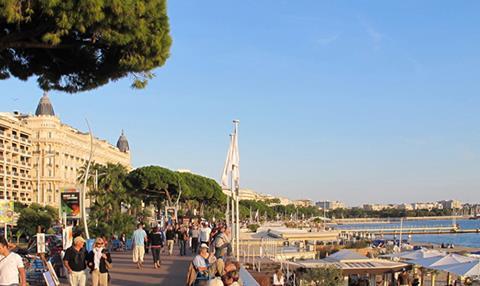 Raja Gosnell of Scooby Doo and The Smurfs fame will direct the live-action project that Open Road and Riverstone will co-produce and co-finance.
Show Dogs has been earmarked for a September production start ahead of an October 13, 2017, US release through Open Road.
The film will feature a cast of talking dogs led by Max, a solitary Rottweiler police dog who must learn to become a team player and go undercover to help his new human handler thwart an attack on a prestigious dog show by animal traffickers.
Open Road CEO Tom Ortenberg and Deepak Nayar of Riverstone Pictures announced the project on Thursday.
Max Botkin wrote the screenplay and Nayar produces with Philip von Alvensleben.
Ortenberg, Nik Bower, Max Botkin, Gosnell, and Scott Lambert will serve as executive producers.
Gosnell is represented by WME and manager Richard Arlook, and Botkin by EML Entertainment's Eva Lontscharitsch and Verve.