EXCLUSIVE: Cornerstone to sell comedy from ParaNorman director.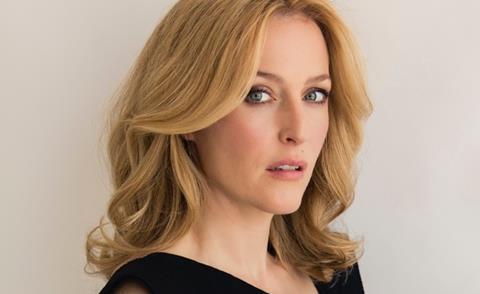 X-Files star Gillian Anderson is set to star alongside Kodi Smit-McPhee in the first live-action film from director Sam Fell.
Smith-McPhee is in final negotiations to star in Croak, which would reunite him with his ParaNorman director. The young actor, seen opposite Michael Fassbender in Sundance title Slow West, was recently cast as Nightcrawler in the upcoming X-Men: Apocalypse.
Also cast is newcomer Tilda Cobham-Hervey (52 Tuesdays).
Alison Thompson and Mark Gooder's new sales outfit, Cornerstone Films, is introducing the fantastical feature to buyers in Cannes. UTA is handling the US.
Nicole Carmen-Davis, Rebekah Gilbertson and Philippa Campbell are producing the film, written by Lucy Moore, which centres on a world-weary 17-year-old Jenny (Cobham-Hervey) and mysterious, geeky Marcus (Smit-McPhee) - a young grim reaper living somewhere between the land of the living and oblivion.
Anderson is to play the character of the grim "Mistress" who keeps a watchful eye over Marcus' every misstep in the human world.
The film's set will be brought to life by visual effects supervisor Adam McInnes (Muppets Most Wanted, Game of Thrones), Oscar-winning costume designer Ngila Dickson (The Lord of the Rings: The Return of the King); and FX powerhouse Double Negative.
Fell's stellar animation credits also include Flushed Away and The Tale of Despereaux.
"Croak abandons the traditional constructs of a romantic-comedy and brings a much edgier tone to the world of young love," said Cornerstone Films co-founders Thompson and Gooder.
"Death, love and laughter are universal themes intertwined in this unconventional love story and we're excited to introduce this project in Cannes."
Anderson is represented by CAA and Independent Talent Group, Smit-McPhee by ICM Partners and MGMT Entertainment, Cobham-Hervey by CAA and United Management, and Fell is repped by Casarotto Ramsay & Associates and UTA.