Cinemagic International Film and Television Festival for Young People has produced its first feature, featuring Irish action stars Liam Neeson and Pierce Brosnan.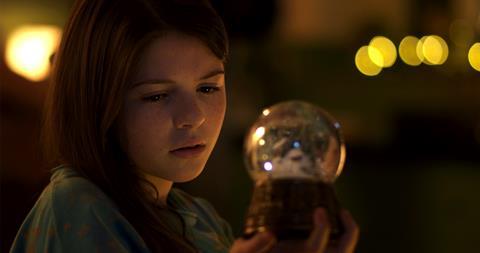 A Christmas Star, screening this weekend in the market, is billed as the "first Irish Christmas Film" and features voiceover from Taken star Neeson. He also cameos along with James Bond star Pierce Brosnan and Kylie Minogue (Holy Motors).
Starring Downton Abbey's Robert James-Collier and Bronagh Waugh, from TV drama The Fall, it marks the feature directorial debut of Richard Elson and it has given 40 young trainees their first credit on a feature film.
"It's an amazing opportunity to give young people skills development, an opportunity to work on a film and it's a chance to give something back to the industry," said producer Joan Burney Keatings.
Set it Northern Ireland, it centres on young Noelle (Erin Galway Kendrick), who believes she can perform miracles after being born under a 'Christmas Star' and attempts to use her gift alongside her friends to save their village from developers.
Casting was conducted by John and Ros Hubbard - 5,000 youngsters auditioned for roles - and has cinematography from Ian Fox, whose credits as camera operator include Captain America: The Winter Soldier and The Amazing Spider-Man.
Burney Keatings, overseeing sales here in Cannes, has now confirmed that Cinemagic is about to embark on a second feature, teenage drama It's Not Too Late, which Elson will also direct.
The Belfast premiere is set for November 4 and the film is also set to yield a Christmas single.