Locarno Film Festival is to host the 8th Doc Alliance Selection (DAS) Award, after being announced during Cannes for the past seven years .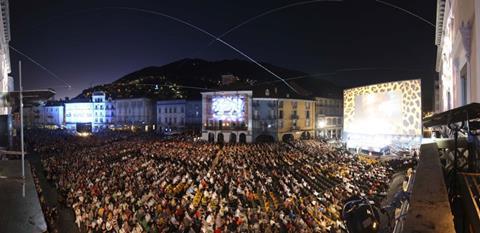 The seven European documentary festivals that make up Doc Alliance decided to make the move to Locarno in order to give the DAS Award a higher profile away from the packed schedules of Cannes.
The winner of the $5,700 (€5,000) prize will be announced at a ceremony during Locarno's Industry Days on August 8 by a jury of European film critics, including Switzerland's Christian Jungen, Poland's Piotr Czerkawski, Germany's Annette Walter, and the Czech Republic's Tomáš Stejskal.
Homeland (Iraq Year Zero); Abbas Fahdel (IQ)
nominated by Visions du Réel


Walking Under Water; Eliza Kubarska (UK/PL/DE)
nominated by Docs Against Gravity FF


Stranded in Canton; Måns Månsson (SE/DK/CN)
nominated by CPH:DOX


Illusion; Sofia Marques (PT)
nominated by Doclisboa


I Am the People; Anna Roussillon (FR)
nominated by Jihlava IDFF


Haunted; Liwaa Yazji (DE/SY)
nominated by FID Marseille


All Things Ablaze; Oleksandr Techynskyi, Aleksey Solodunov, Dmitry Stoykov (UA)
nominated by DOK Leipzig