EXCLUSIVE: Studio swoops on Mickey Rourke comedy-drama in North America, UK, Australia, more.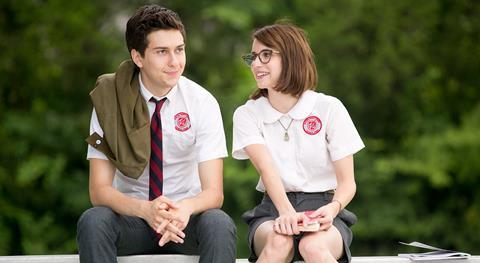 Paramount Home Media Distribution (PHMD) has snapped up all rights to Tribeca debut Ashby in North America, the UK, Germany, Latin America, Australia, New Zealand, Benelux, and Switzerland, as well as Pan Asia Pay TV and worldwide airlines.
Mickey Rourke (The Wrestler), Nat Wolff (The Fault in Our Stars), Sarah Silverman (School of Rock) and Emma Roberts (American Horror Story) star in the well-received coming-of-age comedy-drama, written and directed by Tony McNamara.
In what is understood to be a multi-million dollar deal, including a theatrical component, the film will get a day-and-date theatrical and VOD release in the US. The release is tentatively scheduled for fall 2015.
The deal was negotiated by Paramount Home Media Distribution, CAA, UTA Independent Film Group, and Bankside Films.
In Ashby, breakout star Wolff plays a high-school student who enters into a friendship with his neighbor, Ashby, a retired CIA assassin who only has a few months left to live.
Producers are Rory Koslow (Langley Park Pictures), Josh Kesselman (TagLINE Pictures), Kevin McCormick (Langley Park Pictures), Phil Hunt (Head Gear Films), and Compton Ross (Head Gear Films).