EXCLUSIVE: Umedia boards rights to action-drama set to shoot in South Africa.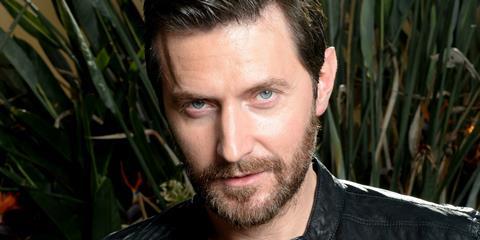 The Hobbit star Richard Armitage and Mandela: Long Walk To Freedom actress Naomie Harris are to star in action-drama Clearance, from producers Ryan Haidarian (Vehicle 19), Andrew D Corkin (We Are What We Are), Jesse Fryckman (Sauna), and David Murdoch (1 Star).
The English-language debut of Finnish director Aku Louhimies (Frozen Land), which is being sold in Cannes by Umedia International, tells the story of a hardened mine clearance expert (Armitage) and his pregnant partner (Harris) who are kidnapped in South Sudan and must navigate a vast minefield during their escape.
The script comes from Richard Campling and Svet Rouskov (The Colony), with shoot scheduled for South Africa in November 2015.
Umedia has world rights excluding South Africa and Scandinavia. Forefront Media, Uncorked Productions, Solar Films, and Sinner Films produce.
Armitage is currently filming on the third series of Bryan Fuller's NBC TV series Hannibal while Harris stars in Antoine Fuqua's upcoming Southpaw and will reprise her role as Moneypenny in upcoming James Bond film Spectre.
Umedia International head Peter Rogers commented: "We don't see many scripts as strong as Clearance: a smart action film, set against an interesting, topical background. It's a tense, thrilling and emotionally hard-hitting story that we think audiences will love."
Ryan Haidarian said: "We're thrilled to have the stellar talents of Naomi Harris and Richard Armitage come together around such a strong piece of material helmed by the masterful Aku Louhimies."
"We are so excited about Richard and Naomi signing onto the project and know that they will bring the raw authenticity to traverse the thrilling world of Clerance," added Andrew Corkin.
Richard Armitage is represented by Esther Chang at WME and Evelyn O'Neill at Management 360. Naomie Harris is represented by Jeremy Barber at UTA.