EXCLUSIVE: Leading Russian distributor Central Partnership is returning to sales after several years away and is in Cannes with a slate of big budget genre movies including sci-thrillers and historical action fare.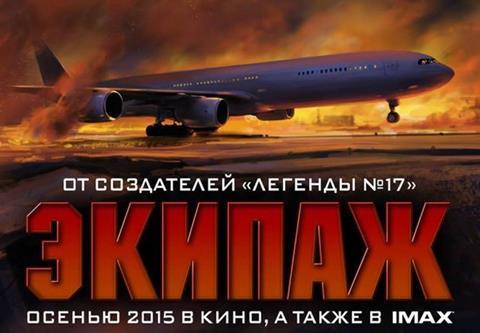 "We are relaunching our sales outfit," evp of international Armen Dishdishyan told ScreenDaily. "Now we are back, I think we have collected the best movie projects in production in Russia."
The four film slate slate includes $10 million 3D action adventure Mafia, currently shooting. Based in a futuristic Moscow, the film is about a popular big money game broadcast on TV. Whoever loses is killed. Central Partnership is screening footage during the Marché.
Also new in the market is CGI driven $20m Flight Crew, which is being shot largely with an Iamx camera. Directed by Nikolay Lebedev, it has high profile producers including Nikita Mikhalkov It is a remake of 1979 Russian hit Air Crew. Central Partnership will have a few minutes footage of the project, which is now in post-production.
A third new project is Oleg Stepchenko's Furious, produced by Central Partnership itself and currently shooting. This is a period epic set in 10th Century Russia and follows warriors in their fight against the Mongol hordes.
The fourth film on the slate is Andrey Kravchuk's $30mn Viking, described as a film on the scale of Fedor Bondarchuk's Stalingrad and one of the biggest movies ever made in Russia. One of the producers is Andrey Maksimov. The production has started and Central Partnership is expected to have early footage in Cannes.
Central Partnership will be releasing all four films in Russia.
On the acquisition front, the company also remains busy. Through its output deals with Paramount and Summit, the company will be releasing such projects as Gods Of Egypt, Deepwater Horizon and the John Wick sequel.