EXCLUSIVE: Iconic UK book series sails to production with Rafe Spall, Kelly Macdonald in lead roles.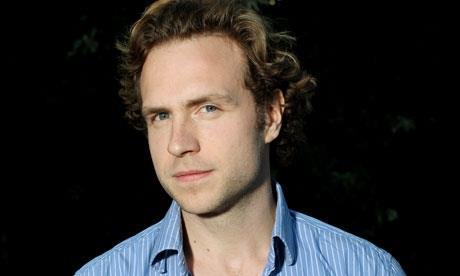 StudioCanal has snapped up UK rights to the upcoming feature version of UK classic book series Swallows and Amazons from HanWay Films, which has launched world sales at Cannes.
Boardwalk Empire star Kelly Macdonald has newly joined the Harbour Pictures' (Calendar Girls) production alongside Rafe Spall (Get Santa) who will lead the cast as the enigmatic Captain Flint.
Philippa Lowthorpe (Jamaica Inn) will direct from a screenplay by Andrea Gibb (Dear Frankie).
Production on the film version will begin in the Lake District this summer. BBC Films and the BFI developed the project and are on-board for production finance.
The film is set over an idyllic English summer holiday where the Walker children and their sailing rivals, the Blacketts, run amok in their boats against the impressive backdrop of the Lake District. But when the Blackett's uncle Jim is revealed to be a spy, all of the children are forced to band together to protect him against his enemies.
"It then took me several years to finally set sail and option the film rights with BBC Films," said Nick Barton of Harbour Pictures.
"We are delighted that the BFI, HanWay Films, StudioCanal, Screen Yorkshire, Electric Shadow and Ian Maiden have all come on board the project to help realise our vision for this evocative book and film.
"We are also grateful to the Ransome Trustees and the Ransome Society for all their support."
Thorsten Schumacher, managing director of HanWay Films, added: "We're thrilled to be working with Nick Barton in bringing these beloved stories to the big screen. Philippa has already shown she can get great performances from a young cast in her TV work and we're excited to see her take on this classic material.
"We feel StudioCanal are the perfect home for the film in the UK and looking forward, we expect far more adventures for the crews of Swallows and Amazons"
Danny Perkins, of StudioCanal commented: "We are incredibly excited to be involved in this special project; Swallows and Amazons has the same traditional values that propelled Paddington to success, coupled with Philippa Lowthorpe's fresh take on the material, audiences will delight in this film."
Virginia McKenna and Ronald Fraser were among stars of a 1974 film version of the story.