Special guests at The American Pavilion during the festival will include Amy Poehler, Salma Hayek and John C Reilly.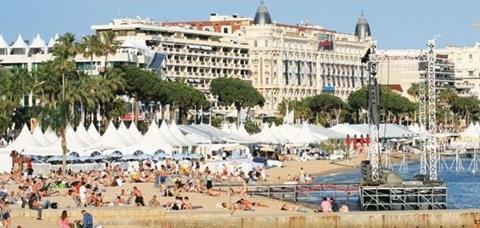 Inside Out director Pete Docter will appear at the TimesTalks strand, as will Reilly, who attends Cannes with The Lobster, Tale Of Tales and Les Cowboys.
Industry panels will cover topics like the state of the industry, casting directors, American directors and producers in Cannes, film acquisitions and genre filmmaking.
Sony Pictures Classics' Tom Bernard and Michael Barker will also take part in an on-stage conversation that will touch on their Woody Allen Cannes selection Irrational Man, among other topics.
John Cameron Mitchell will host the gay dance night party. Click here for further details of events.