EXCLUSIVE: For the first time ever a film festival will overlap the Bogota Audiovisual Market (BAM) in July as Colombia's film chiefs look to turn the summer corridor into a creative and business platform for the country's booming film industry.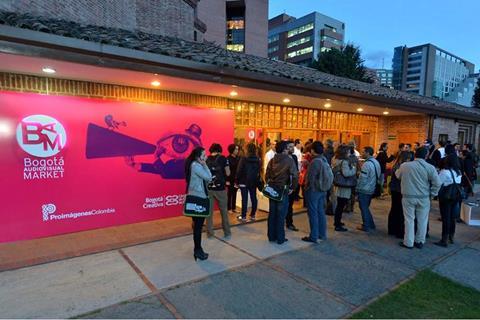 IndieBo co-founders Paola Turbay and Juan Carvajal have moved from last year's inaugural September weekend slot to July 16-26.
The sixth annual BAM, managed by the Bogota Chamber Of Commerce and national body Proimágenes Colombia, runs from July 13-17.
While here is no official link yet and the overlap is short, market director Juliana Ortiz along with Turbay and Carvajal are hopeful of a productive synergy.
Indeed it is understood some IndieBo guests have already begun scheduling BAM meetings into their agendas.
IndieBo top brass expect to host more than 90 screenings from around 30 countries including Latin American premieres of selections from Sundance, Tribeca and Berlin. They unveil the line-up of films and events on June 1.
Screen understands speakers will include Precious screenwriter Geoffrey Fletcher, Sean Baker and producers Michael Hausman and Warrington Hudlin.
The innovation showcase IndieBox features work and talks from Montreal-based new media artist François Quèvillon and immersive journalism pioneer Nonny de la Peña.