Content Media heads to the Croisette with international rights to a documentary about the complicated life of the world-famous athlete.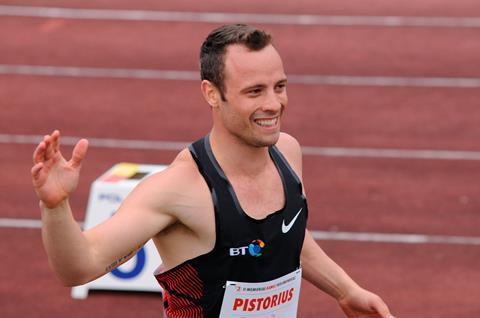 Vaughan Sivell is shooting the film about the South African, who became the first double-leg amputee to compete at the Olympic Games in 2012.
However, Pistorius fell from grace a year later following the death of his fiancée Reeva Steenkamp that eventually led to his murder conviction.
Pistorius sets out to investigate the truth behind its central character as well as the reputation of South Africa itself as a place of violent crime and corruption.
Sivell also produces the film, styled as Making A Murderer-meets-Senna, alongside Western Edge Pictures colleague Sean Richard and the Gennaker Group.
"Oscar Pistorius captured and then broke our hearts," said president of film Jamie Carmichael, who is introducing Pistorius with head of sales Harry White. "And there's a danger South Africa will do the same. Vaughan has struck a controversial nerve with his timely investigation of the man, the trial and country behind one of the most complex and compelling stories of our times."
Sivell added: "Pistorius' story has fascinated a global audience, and I'm very pleased to be working with Content on such an ambitious project. They've been hugely supportive of our desire to tell a story of a man and a nation facing the glare of public trial."
Content's sales slate includes action-thriller The Worker starring Michael Peña; Manolo Blahnik documentary Manolo; Maria Callas biopic Callas starring Noomi Rapace with Niki Caro directing; supernatural horror Don't Knock Twice with Katee Sackhoff; and Lorenzo di Bonaventura sci-fi Higher Power, among others.