While there is space in the market for the mid-budget, adult-oriented fare no longer pursued by Hollywood, buyers and agents warn against bringing a mediocre project. Jeremy Kay gauges the mood ahead of Cannes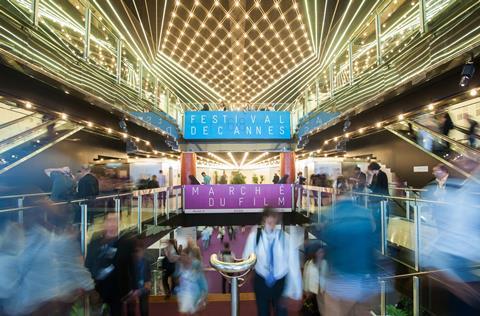 Another market and the conversation inevitably turns to the scramble for stars, scarcity of superior scripts, survival tactics and the march of digital. If the weather behaves itself, the early-summer climate in Cannes can be a delight, yet those who cannot offer compelling product or cut a cheque in a competitive situation will feel a deep chill.
These days, there is less patience for the sub-average. The economics of the business do not sustain the ordinary, much less those who are unwilling or unable to adapt. Case in point: when asked why they do not put A-listers into projects being sold by anyone other than a top-five sales agent, a couple of packaging agents responded curtly: "We don't like to put our clients into unfinanced, mediocre projects."
Be that as it may, buyers will argue that rigid tiers make it extremely tough for new talent to break out, and ensure all but the most successful distributors are condemned to slim pickings and lower revenues. On the other hand, agents will say that collapsed projects help no one, waste time and money, and discourage the spirit of entrepreneurialism that drives film investment and fuels some of its biggest left-field success stories.
This dispute has been around for a while and shows no sign of going away. For an outlier success, there needs to be very talented attachments that are either newcomers or alphabetically adrift from the A-list, backed by a little money and a readiness to play within tighter margins. Entities that control their property and are disciplined about budgets and allocations can prosper. There is no need to be Megan Ellison to make a living in the independent space, although it helps.
"To survive right now, you have to be very close to the origination of the content," says Kim Fox, a partner and head of international at MadRiver Pictures, who continues to head sales at Ellison's Annapurna International. "You either need to align yourself with producers, or become a producer or a hybrid, which is what we're doing. We're acquiring a lot of material from the ground up so we own it and can control it."
MadRiver has money. Founded a year ago by Marc Butan, it is backed by investors such as Vendian Entertainment chief Christopher Woodrow, enabling it to get into what Fox calls "adult fare that the studios don't really focus on" in the $20m-$35m range. And if you have something good, hold onto your hats. "There's a feeding frenzy for packages because they're so rare. It's a delicate dance now."
Limited star power
The lure of TV means there is not much time to form a bond with an in-demand actor and persuade them to attach to a project. "There are very few people that our buyers would call movie stars and not every part is right for a person," says Fox. "And someone who is sellable in Germany might not work in the UK."
That doesn't seem to be an issue with Jake Gyllenhaal, the star of Bold Films' Boston Marathon bombing thriller Stronger, which is shooting now in Boston. "We are finding very solid foreign demand for star-driven vehicles in the $10m-$30m zone," says Bold Films CEO Gary Michael Walters. "Stronger is our biggest production to date. We're thrilled to have secured our first worldwide distribution arrangement with Lionsgate and are working hard to find another project together.
"Colette, which is a more moderately budgeted period drama, has nearly sold out overseas," he continues. "We are also pleased to announce the extension of our preferred sales relationship with Sierra/Affinity. Nick Meyer and his team have been outstanding representatives of the Bold brand around the world, and remain our go-to guys."
Walters is so bullish about the way his films have been received — and with the likes of Drive, Whiplash and No Escape on the resumé, it's hard to argue with his record — that he is craving more. "My key goals for the year," he says, "are to continue our push into larger budgeted films and also endeavour to secure additional output deals to supplement our Icon and Elevation arrangements."
Building a business, rather than gazing into the proverbial rear-view mirror or feeling emasculated by the rude pace of change, is a good way to survive. Speaking of building out, Amazon Studios has been on people's minds recently, first launching its Prime Video service and then securing berths for five of its films in the festival. "We're incredibly honoured and excited," says Jason Ropell, worldwide head of motion pictures at Amazon Studios and Prime Video. "To have five films at Cannes, given that the studio has been in existence for a little over a year, is incredible."
One of the five, festival opener and out-of-competition title Café Society, hails from Woody Allen. That means it is not being released by usual US distribution partner Sony Pictures Classics (SPC), who was understood to have baulked at the higher budget and asking price, believed to be upwards of $10m for North America. SPC co-head Michael Barker was phlegmatic when Screen International reached him in the run-up to the festival. "We have a great relationship with [Allen] and his producers," he says. "That happens. It's happened before. It's not the end of the world. They'll be back. After we had Sweet And Lowdown, he went off to Miramax — and then came back."
For Ropell, landing Café Society did not come as a great surprise. "It's primarily an outgrowth of the relationship from the series [the untitled TV series Amazon Studios and Allen are working on]. The series itself was a tremendous coup for us. It speaks to how well that relationship has developed." And of course high asking prices mean nothing to Amazon Studios as it assembles its slate. As of now, that slate includes Sundance acquisition Manchester By The Sea and Cannes Competition selections Paterson by Jim Jarmusch and The Neon Demon by Nicolas Winding Refn.
Ropell, head of marketing and distribution Bob Berney and Amazon Studios head Roy Price wooed theatre owners at CinemaCon in Las Vegas last month with these titles. The guarantee of a 90-day theatrical release window followed by 30 days on transactional VoD then Prime Video appeased the sceptics. Berney et al made some friends that day. "The reaction to the presentation was uniformly positive," says Ropell. "Anyone who had some suspicions we weren't going to be in the theatrical space were expressing their relief that we would be honouring theatrical releases for all of our films and that we would have such a frequency of films."
And the intention is to keep the volume coming. When asked whether Amazon Studios will be scouring not only for festival and market acquisition titles but promos and projects at script stage, Ropell is unequivocal. "Absolutely. The mission statement is to find great content and bring it to our customers. That means being prepared — whenever there's an opportunity to acquire at whatever stage a film may be in, we're ready for that."
Career launchers
Barker and his SPC compadres Tom Bernard and Dylan Leiner are always in acquisitions mode. They already have Pedro Almodovar's Julieta in Competition, but that has never stopped the distributor from swooping on the odd available gem or three. "There are a lot of pictures this year from directors that are not well-known and some from masters," says Barker. "We're looking forward to finding the unknowns in the way we did last year with Son Of Saul."
That tact turned out to be a success for SPC as Laszlo Nemes' Hungarian drama won the best foreign-language film Academy Award. Awards have served SPC well in building the brand. If that is what it takes, do not expect the digital players to be shy. Netflix staged a disastrous awards campaign for Beasts Of No Nation and while it bears fresh scars, the streaming giant may be eager to return to the fray if that will grow the customer base. The same goes for Amazon Studios, which is clearly lining up campaigns — Manchester By The Sea starring Casey Affleck and Michelle Williams has kudos written all over it.
As they look for attractive pick-ups, Amazon Studios and Netflix will dig deep into their pockets because they can. By and large other buyers cannot and it has got the international community in a twirl. What those buyers do to align themselves with a capital source or a producer base will determinate whether they stay, like the digital giants intend to do, or go. As in the way of the dodo.