Documentary specialists launches new label with Fly Away Home [pictured].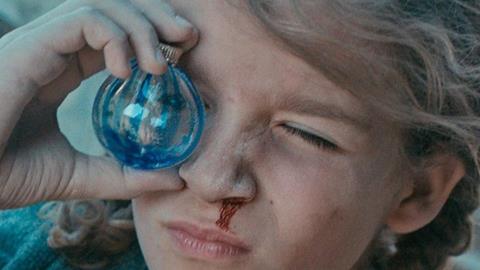 Austrian docs specialist Autlook Filmsales is to take the plunge into handling dramatic features.
Here in Cannes, company CEO Salma Abdalla has confirmed that the company is launching a new boutique label for Austrian narrative features.
The new label is launching in Cannes with the market release of the adaption Fly Away Home by Mirjam Unger, produced by Gabriele Kranzelbinder of KGP Filmproduction (We Come As Friends).
Gabriele Kranzelbinder is one of Autlook´s founding partners.
The film is adapted from the best-selling autobiographical novel by Christine Nöstlinger about her childhood experience in war torn Vienna. Bombed out and penniless, she and her family are put up in a fancy villa in the outskirts of the city, a moment when class differences get cracky and all families in the house just want to survive.
The drama is set during the last days of the Nazi regime and then in the troubled days of Russian occupation. Events are seen through the innocent and curious eyes of nine-year-old Christl, played by Zita Gaier.
Autlook Filmsales acquired international rights except Austria. The film recently hit 30,500 admissions in Austria where it was distributed by Filmladen.
The main focus of the company will remain on documentary. Here in Cannes, the company has confirmed a number of new sales on its latest Nikolaus Geyrhalter feature documentary, Homo Sapiens. It has now gone to France (ASC), Poland (Against Gravity), North America (Kimstim) and Japan (Shin Nippon) for theatrical release in fall 2016.
Autlook FIlmsales is the sales agent behind doc Becoming Zlatan, about the young years of controversial soccer player Zlatan Ibrahimovic, and food documentary Bugs.