EXCLUSIVE: Gaumont deals also includes Cannes Classics title A Journey Through French Cinema.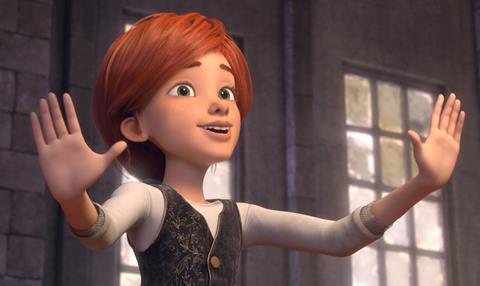 Spanish rights have been snapped up for Ballerina, the family animation voiced by Elle Fanning that The Weinstein Company recently acquired for the US.
Gaumont closed the deal with A Contracorriente, marking the first time the leading Spanish independent distributor has picked up an animated feature.
As well as Fanning, who stars in Nicolas Winding Refn's Cannes Competition entry The Neon Demon, the voice cast includes Maddie Ziegler and Carly Rae Jepsen.
The Spanish distributor, which is also co-producing Isabel Coixet's The Bookshop and Ricardo Darin-starrer Black Snow, has also acquired A Journey Through French Cinema from Gaumont. The documentary, directed by Bertrand Tavernier, is playing in Cannes Classics.
Last year, A Contracorriente acquired Cannes Classics documentary Hitchcock-Truffaut, directed by Kent Jones.