EXCLUSIVE: Juno star taking the lead in post-apocalyptic horror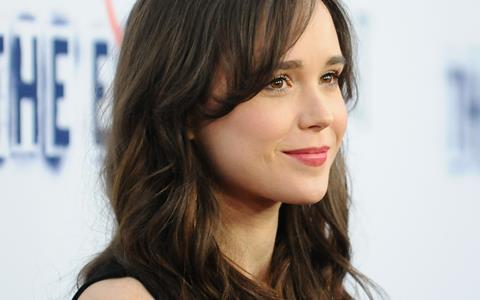 Ellen Page has signed to star in psychological horror film The Third Wave, set in a post-Zombie epidemic era Europe.
David Freyne will direct from his own screenplay set in the aftermath of a devastating virus that has gripped the continent for six years, transforming humans into zombie-like monsters.
A cure has been found but society is divided into those who were once infected, and committed terrible violent acts, and those who never contracted the virus.
In the backdrop, the rise of a terrorist movement, fuelled by the deep divisions, threatens to plunge the region into chaos again.
"T

houghtful approach to horror

"
"The Third Wave brings an entire new perspective to the zombie genre, which I love," said Page.
"David Freyne truly shifts his lens on society's role in the apocalyptic world. I'm so grateful for this opportunity to share his thoughtful approach to horror with audiences."
Rachael O'Kane and Rory Dungan at Dublin-based Tilted Pictures produce alongside Page. The UK's Bounder & Cad's Mark Huffam and Aidan Elliot and French Bac Films are co-producing. Financiers include Irish Film Board (IFB), Northern Ireland Screen and Bac Films.
"Ellen Page is simply one of the best actors of her generation and we cannot wait to collaborate with her in bringing this truly original and exciting genre film to life," said Tilted Pictures'Rory Dungan.
Oscar-nominated Page, whose recent credits include Freeheld and Into The Forest, will co-star opposite rising Irish star Sam Keeley, who was a Screen International Star of Tomorrow in 2014 and recently appeared in Burnt and In The Heart Of The Sea.
Prequel
This project marks the Irish director's feature debut, following a series of successful genre short films, notably The Tree, Passing and a proof of concept prequel short The First Wave, which set the scene for The Third Wave.
Filming will commence on location in Ireland later this year.
Bac Films will handle international sales while CAA and WME will handle North America.
"We are thrilled to be working on David's first film," said Bac Films general manager Mathieu Robinet. "The script is such a fresh and compelling take on the genre.
"We know that the production team will craft an exceptional elevated horror movie in the vein of Let The Right One In or It Follows that will resonate with a broad audience."
Paolo Virzi

titles
Paris-based Bac is also co-producing, financing and selling Paolo Virzi's recently announced production The Leisure Seeker, starring Helen Mirren and Donald Sutherland as a couple who set-off on a cross-country journey in a vintage camper van.
At Cannes, the company is also selling Un Certain Regard title Dogs by Romanian director Bogdan Mirica and Italian filmmaker Paolo Virzi's Like Crazy, which premieres in Directors' Fortnight.