EXCLUSIVE: TrustNordisk's documentary about chess champion Magnus Carlsen had its world premiere in Tribeca.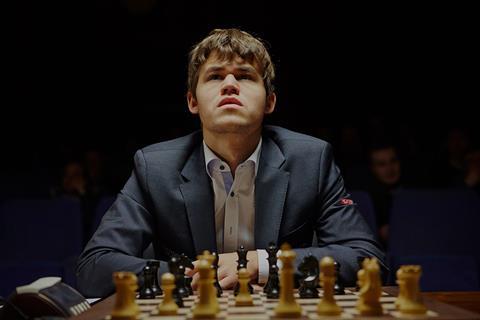 FilmRise has acquired US rights to Benjamin Ree's feature documentary Magnus, about chess champion Magnus Carlsen, in a deal with TrustNordisk.
The film had its world premiere in Tribeca, which is where FilmRise discovered it.
TrustNordisk head of sales Susan Wendt negotiated the deal with Max Einhorn, FilmRise's VP Acquisitions, and Danny Fisher, FilmRise's CEO.
Wendt said, "We are very exited to work with FilmRise on Magnus. They have done a really great job with Janis: Little Girl Blue and with the enthusiasm they have shown for Magnus we are convinced that they will do a great job here as well."
"Magnus is an unforgettable portrait of a remarkable prodigy that truly shows real life can be more fascinating than fiction," said Fisher. "We are beyond thrilled to announce our acquisition of Benjamin Ree's film, and cannot wait for audiences to discover Magnus's story when we release the film in theaters this fall."
FilmRise plans a theatrical launch in autumn 2016; Carlsen will be defending his title at the World Chess Championships in New York City in late November.
TrustNordisk has previously sold Magnus to Benelux (September), Germany/Austria (NFP), Hong Kong (EDKO), Israel (Yes DBS)and Balkans (Discovery).
The film is about Magnus Carlsen, called the Mozart of chess, who became world champion in 2013 at the age of 22. Ree, in his feature directorial debut, compiled more than 500 hours of footage with the chess prodigy over more than a decade. In his Screen International review, David D'Arcy wrote "Taut and paced with drama at 76 minutes, Magnus is a sure-fire festival sensation."
Magnus is a co-production between Moskus Film and Nordisk Film Production.
FilmRise's release slate also includes Julie Delpy's Lolo, Morgan Saylor's White Girl, and documentaries Janis: Little Girl Blue and Elstree 1976.