Danish outfit has a busy slate at Cannes, including the fantasy family film based on Lene Kaaberbøl's best-selling book series.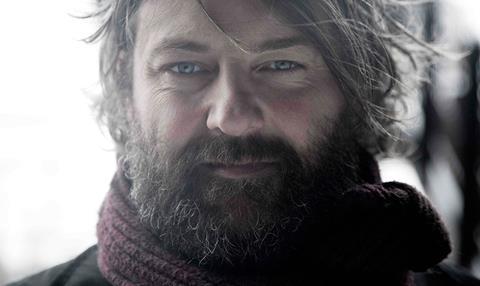 Danish production outfit GoodCo is plotting a $5m fantasy family film, Wild Witch, to be directed by Kaspar Munk [pictured] (You & Me Forever) from a script by Bo H. Hansen based on Lene Kaaberbøl's best-selling book series.
The story follows a 12-year-old girl who realizes she is a wild witch with the ability to communicate with animals. Good co-produces with Sweden's Yellow Bird and Hungary's Proton. The project will start shooting from February 2017, partially in Hungary. Backing comes from Nordisk Film, TV2 and the Danish Film Institute.
Good is also developing Iran-born filmmaker Milad Alami's debut feature The Charmer, a thriller about a mysterious man who climbs the social ladder. It will start shooting in August; Alami was in Directors' Fortnight in 2014 with short Void.
The slate also includes historical drama Jeg, Christian by another feature debutant, Kasper Skovsbol, written by Trine Appel, about the final hours of Danish king Christian IV, set inside his carriage.
Another feature in development is Bente And The Mutant Scouts, an "animated body horror film for kids" directed by Tor Fruergaard and written by Sissel Dalsgaard.
Good also works in TV drama, and is developing the high-profile Nordic noir Wisting, based on the books by Jorn Lier Horst. Norway's Cinenord co-produces the Norway-set detective drama, a character-driven series about experienced detective William Wisting and his crime reporter daughter.
Other TV shows are Stockholm-set action thriller Game, based on a trilogy of books by Anders de la Motte that explores themes such as data manipulation and political conspiracies; and Midnights, a political drama about Nordic immortals. For the latter, UK-based Nevision will co-produce and Paris-based APC handles international distribution.
Good is also in post production on a web series about online dating, Yes No Maybe, and comedy show Klaes The Roommate.
Four veteran producers — Vibeke Windeløv, Stinna Lassen, Anni Fernandez and Ole Søndberg – launched Good in September 2014. Their past credits include Headhunters, Occupied, the Millennium Trilogy, Wallander, The Team, Dancer In The Dark, Dogville and Breaking The Waves.