EXCLUSIVE: Label is designed to drive Asian cinema into US.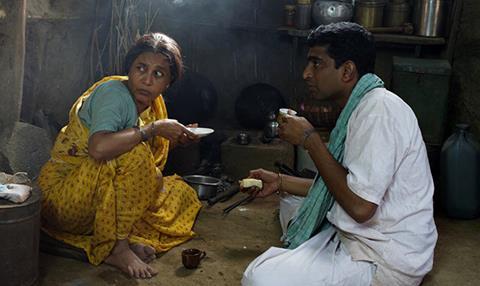 Kino Lorber is launching a theatrical distribution label, Silk Road Cinema, dedicated to award-winning arthouse films from India, Pakistan and the rest of South Asia.
The US distributor is partnering with New York and Mumbai-based independent director-producer Shrihari Sathe to curate the collection and collaborate on distribution strategy.
Silk Road Cinema will release around six titles a year throughout North America, in theatres and across all other platforms including DVD and VOD, starting with five titles acquired by Sathe and Alan McAlex's 3 Monkeys.
The five titles include Afia Nathaniel's Dukhtar and Geetu Mohandas' Liar's Dice, which were Pakistan and India's submissions respectively to the 87th Academy Awards; 1000 Rupee Note [pictured], directed and produced by Sathe; Avinash Arun's Killa, which won a Crystal Bear at Berlin in 2014; and award-winning drama Harud, directed by Aamir Bashir.
Sathe, who met Richard Lorber when he was a juror for New York's South Asian International Film Festival, will be actively seeking new South Asian titles at Cannes with the Kino Lorber team.
Kino Lorber's Wendy Lidell, who will oversee Silk Road's theatrical releases, will also be in Cannes.
"As a festival juror for South Asian films, my eyes were opened to the sophistication and originality of many talented emerging filmmakers who have been overshadowed by cliché driven dominance of Bollywood," said Lorber.
"These are international arthouse films in the best sense and deserve wider exposure at prestige festivals, arthouse theatres and in all media for smart, adventurous film lovers."
Sathe said: "These locally-rooted arthouse films have global emotions and via Kino Lorber's established distribution network we plan to bring these films to audiences hungry for content from both emerging and established filmmakers.