EXCLUSIVE: Stephen Herek family film starring Sophie Nelisse set for October release.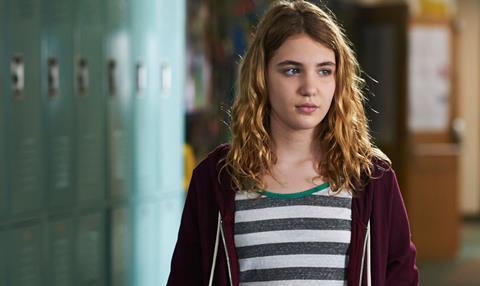 Lionsgate Premiere, the studio's specialty division, has boarded US distribution on completed comedy-drama The Great Gilly Hopkins.
The Katherine Paterson adaptation, directed by Stephen Herek (Bill & Ted's Excellent Adventure), will get a multiplatform release from October 7, with theatrical distribution in key cities.
In the family title, Sophie Nelisse (The Book Thief) plays as a wisecracking 11-year-old who is moved between foster homes but meets her match in the shape of foster mum Maime Trotter (Kathy Bates).
Julia Stiles, Bill Cobbs, Octavia Spencer and Glenn Close co-star.
Script comes from David Paterson (Bridge To Terabithia) who produced with Bill Teitler (Jumanji) and home improvement and energy sector businessman Brian Kennedy of Latium Enterprises, majority owner of UK rugby leage team Sale Sharks.
The film marks Kennedy's second signficant film investment after 2014 Cannes drama The Homesman.
William Kay and Eve Schoukroun are executive producers. WestEnd handles international sales.
The deal was finalized between Teitler, Kennedy and Lionsgate.
Bob Berney's Picturehouse were announced as US distributor of the film in 2013 but Berney subsequently joined Amazon Studios.