EXCLUSIVE: Recent Oscar nominee Laura Dern will star alongside Ellen Burstyn and Sebastian Koch in Jennifer Fox's investigative thriller The Tale that Charlotte Mickie and her team will introduce to the Croisette.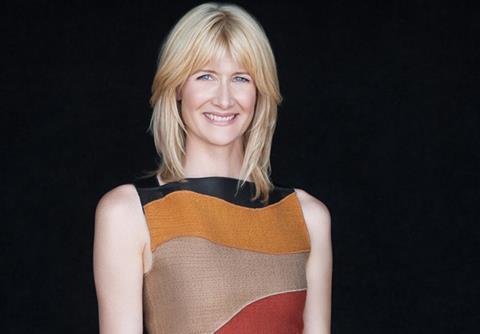 Fox, who earned the Sundance grand jury best documentary prize in 1988 for Beirut: The Last Home Movie, will fly into Cannes to talk to buyers about the project, based on an episode from her own life.
Principal photography is set for this summer, with Oren Moverman producing alongside Lawrence Inglee and Fox. Marc Almon and Sol Bondy serve as co-producers.
The Tale centres on Jennifer, a globetrotting journalist living in New York whose mother finds a story she wrote aged 13 describing a sexual triangle with two adult coaches.
When Jennifer attempts to locate everyone connected to the story, she discovers her recollection of events are far removed from her teenage account. Elizabeth Debicki also stars.
Fox plans to shoot The Tale with a "fresh, contemporary" look and flow back and forth so that 1973 and the present – including imagined conversations – feel as if they took place in one world and one person's mind.
"The Tale is a story that has mesmerised me for decades, whispering in the back of my ear, begging, 'Tell me; tell me'," said Fox.
"It is only now, with the commitment of my brilliant producing team, sales agent, and actors – guided by the light of the miraculous Laura Dern – that this film can finally be realised. I hope it will speak to audiences everywhere."
Mongrel International president Mickie added: "Everyone on our team was shaken and moved by Jennifer's script. It's remarkable for being true and yet more remarkable because Jennifer is so even-handed and sensitive.

"The issue here is not just what happened to the real Jenny, but how Jenny spun events to become the heroine of her own tale. This cast will be superb at evoking both the memorable characters and the complex issues raised by the script."
"The Tale is an extraordinary movie guided by a visionary who is aiming to take us so deeply into the mysteries of human relationships and sexuality, she might just reinvent the form," said Moverman.
"I am so proud and humbled to be working on Jennifer Fox's groundbreaking The Tale with this team."