EXCLUSIVE: Acquisitions by SVOD giant include Ivona Juka's You Carry Me.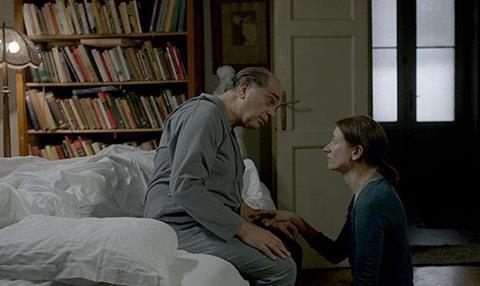 On the eve of Cannes, Pim van Collem's Amsterdam-based sales outfit Dutch Features Global Entertainment has signed an eye-catching deal with Netflix for four of its titles.
The films that Netflix has grabbed are Ivona Juka's You Carry Me (the Montenegrin entry to last year's foreign language Oscar race), Benny Fredman's Jerusalem-set action thriller Suicide, and the Dutch box office hits Bon Bini Holland and A Noble Intention (formerly known as Public Works).
"The deal that we have contracted with Netflix is the most significant SVOD contract for Dutch Features since its foundation in 2012," said Pim van Collem.
"We are delighted to see a global platform and major player like Netflix simultaneously commit to multiple movies, which confirms the global potential and high quality of our rapidly expanding slate.
"The exposure these movies will gain on the Netflix service is also a significant landmark for Dutch cinema, since all four licensed films will be made available to millions of subscribers all around the world."
At this year's Cannes Market, Dutch Features is presenting a slate of new titles, among them Ben Sombogaart's In My Father's Garden, a tragic love story based on the Dutch novel Knielen op een bed violen, starring award-winning actor Barry Atsma, and the European co-production A Noble Intention (Publieke Werken), which just finished a successful theatrical run in the Benelux countries, in addition to a raft of completed European films and new titles in pre-production.