Paris-based sales company takes on provocative film.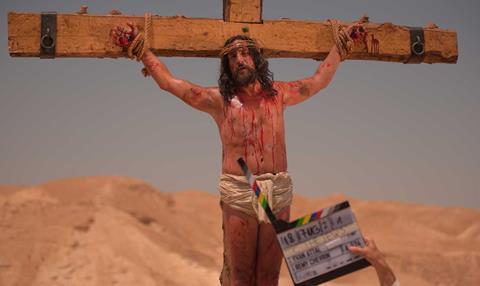 Paris-based Other Angle Pictures has taken on international sales of Yvan Attal's provocative tragicomic portmanteau film #TheJews exploring antisemitism and the clichés surrounding the Jewish race.
The film – produced by Oscar-winning producer Thomas Langmann (The Artist) - was born out of Israeli-French actor and director Attal's personal sense of persecution and a growing antisemitism amid reactions from his friends and family that he was over-reacting.
"Yvan tackles several clichés surrounding the Jews from 'They're everywhere', to 'They killed Jesus Christ' in a series of sketches – each of them tragi-comic in tone," explains Other Angle chief Olivier Albou.
Attal has pulled together an ensemble cast including wife Charlotte Gainsbourg as well as Dany Boon, Benoit Poelvoorde, François Damiens, Gilles Lelouche, Gregory Gadebois, Denys Podalydes and Valerie Bonneton.
"Obviously, it's controversial topic but it's also a timely one," said Albou of the film which is due to released in France on June 1 by Wild Bunch Distribution.
Other upcoming titles on Other Angle's Cannes slate include Don't Tell Her, about three friends who decide not to one of a fourth best-friend that her future husband had an affair with a man.
It is a first production for Other Angle, which has focused on sales until now, alongside Diana Elbaum at Brussels-based Entre Chien et Loup with the backing of Orange Studio.
Other upcoming titles on Other Angle's Cannes slate include feel-good drama The African Doctor, about a brilliant Congolese doctor hired for a post in a small northern town in the 1970s where the inhabitants have never seen a black person before.