EXCLUSIVE: Ricardo Darin-starring thriller is now shooting in Spain and Argentina.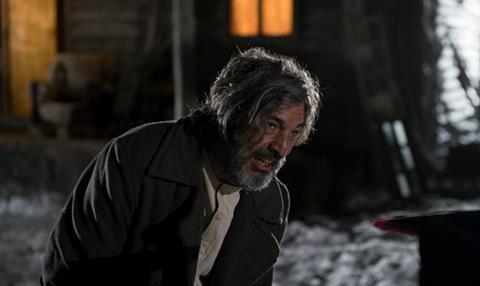 FilmSharks has cut early pre-sales on the $4m Black Snow (Nieve Niegra), the Ricardo Darin thriller that is shooting now in Spain and Argentina.
Buena Vista has acquired rights for South America, Paris Filmes for Brazil, and Seven Films for Greece. Producer A Contracorriente Films holds Spanish rights.
Guido Rud is showing first footage in Cannes on the thriller by Fabian Bieleinsky protégé Martin Hodara about a man living in self-imposed exile in Patagonia years after being accused of killing his brother who is visited by another brother and his wife with a sensitive land sale proposal.
Leonardo Sbaraglia and Laia Costa also star and produce.
Pablo Bossi of Nine Queens produces with Gloriamundi, Pampa Films, Amiguetes Ent, A Contracorrriente Films, and DirecTV in association with Antena 3 and Telefe /Telefonica Studios.