EXCLUSIVE: Company also takes Cannes titles Cafe Society, The Neon Demon, The Salesman.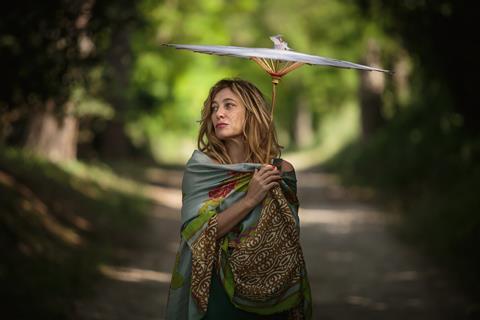 Scandinavian distributor Scanbox has acquired several new hot Cannes titles: Paolo Virzì's Like Crazy [pictured] from BAC Films, Mohamed Diab's Clash from Pyramide, and Ken Loach's I, Daniel Blake from Wild Bunch.
At Cannes 2016, Scanbox has set a new personal best with its number of titles in the festival – it boasts Scandinavian rights to Woody Allen's Café Society, Xavier Dolan's It's Only The End of the World, Asghar Farhadi's The Salesman, Nicolas Winding Refn's The Neon Demon, Matt Ross' Captain Fantastic and David Mackenzie's Hell or High Water.
"It marks our 12th movie with Woody Allen and our fifth with Refn. We have strong relationships with talent," said Scanbox chairman Joni Sighvatsson. "We do anything from a small film like Clash to a big film like The Hateful Eight, we're talent driven."
Scanbox releases about 25 films per year theatrically, rising to 50 including home entertainment releases.
The company is also beefing up its local productions, aiming to work with seven to 10 per year, Scanbox head of production Thor Sigurjonsson told Screen. It has Linda P's Undercover just wrapped for a Christmas release, with a script by Klown's Casper Christiansen, with Michel Schonnemann's Schonefilms.
Scanbox is gearing up for its biggest production (alongside Profile Pictures), the English-language We Watched The Sun Disappear, to shoot from February in Iceland by director Jonas Arnby (When Animals Dream) and written by Ireland's Michael Kinirons.
The company is also working on a new family franchise, which kicked off with Emma And Santa Claus.
In post, it also has the Nikolaj Coster-Waldau thriller 3 Things; and it worked on the Berlinale horror film Shelley.
Scanbox reports strong success for some of its Cannes 2015 films, including Carol (which made about $3m at the Scandinaivan box-office), Mustang, Rams and Youth.