EXCLUSIVE: Fedor Bondarchuk and Dmitry Rudovsky have revealed their production slate in Cannes.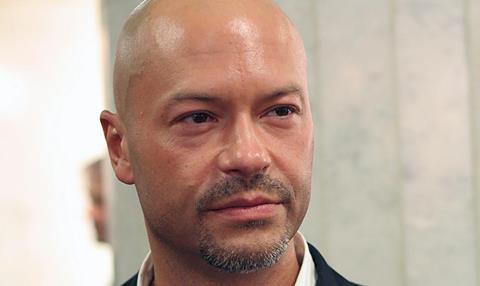 Fedor Bondarchuk [pictured] and Dmitry Rudovsky's Art Pictures Studios, the Russian outfit behind the epic war movie Stalingrad, has announced details of its new slate.
Art Pictures' new flagship project is sci-fi epic Attraction, which is in production and due to be released in IMAX theatres next year. During the market, the film has been sold to China.
The company also has a host of other new projects: Pavel Lungin's psychological thriller Queen Of Spades; 3D animation Kikoriki: Legend Of The Golden Dragon; and comedies Anyone But Them, When Your Dog Is Your Matchmaker and Love On The Roof.
Attraction, which Bomdarchuk is directing, centres aliens descending on Moscow and the impact on civilization. The cast includes Oleg Menshikov and Alexander Petrov.
Further news of the films will be given at a Roskino new projects showcase in Cannes, which runs through today.
Russia's Blitz Films will also unveil Sergey Sarkisov's Floating, with creative producer Nikolay Sarkisov on hand to introduce an early look. Sarkisov, the owner of insurance giant RESO-Garantiya, is part of the billionaire Forbes shortlist.
In addition, Moscow-based studio and production outfit Russian World Studios (RWS) has more than 20 film and television projects in development including Nurbek Egen action drama Versus and Vladimir Ustyugov's Christmas comedy Thriller's Family. Yuri Sapronov, Natalia Lazareva, and Russian star Alexey Chadov will also visit the Russian Pavilion to introduce features.