EXCLUSIVE: Jamaican director's new drama aimed to be ready by the 2016 Olympics in Rio.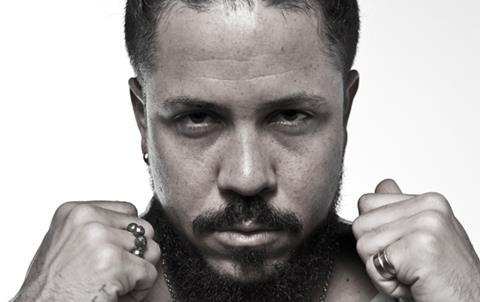 Some of the most famous Jamaican sprinters - and the fastest men in the world - are to feature in Jamaican director Storm Saulter's new dramatic feature Sprinter.
"With Sprinter, I want to do for running films what Raging Bull did for the boxing film," Saulter has commented of the film, which producer Don Ranvaud (Central Station, City Of God) has been introducing to the market in Cannes.
Saulter, who grew up in the Jamaican countryside, has extensive experience as a photographer and cinematographer on a number of TV commercials for Jamaican sprinting legend Usain Bolt.
The writer-director intends to use "track and field as a vehicle to explore the experiences of a modern Caribbean family in all of its complexity".
"This is about the pressure that kids in Jamaica have to become athletes and obviously sprinters," commented Don Ranvaud, who is planning a series of three films with Saulter.
Sprinter will have its own specially commissioned reggae soundtrack. The aim is to try to have the film ready for the 2016 Olympics in Rio. The script is now ready and producer Ranvaud is currently pulling financing together through Buena Onda. The coproducer is Sandor Söth (The Notebook).
Saulter's commercial clients have included Puma, Nestlé and Red Bull. He is the co-founder of the New Caribbean Cinema film collective. His first feature was Better Mus Come (2010).