Buyers queue round the block for StudioCanal's pre-Cannes promo event.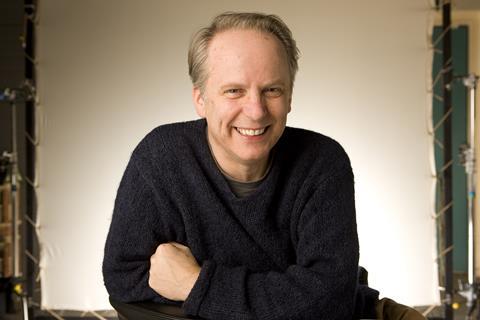 StudioCanal revealed more details of Nick Park's upcoming prehistoric adventure Early Man at a packed out promo reel screening on Tuesday evening in Cannes.
The $50m joint venture between StudioCanal and UK animation powerhouse Aardman Animations was announced last week but few details were released beyond the fact it would revolve around a plucky caveman who saves his community from destruction.
A mood reel cleverly referencing previous Aardman productions Wallace & Gromit: The Curse of the Were-Rabbit, Chicken Run and Shaun the Sheep as cave paintings, revealed the central character will be called Doug and have a faithful pet wild boar called Hog Nobs.
In a recorded message, Park told the assembled buyers the film, currently in pre-production, would have all the elements to make a great prehistoric film: "Dinosaurs… volcanoes and a giant, caveman-eating duck."
"Wallace & Gromit and Chicken Run combined have grossed half a billion dollars in box office worldwide… Nick really is a legend in this game," said StudioCanal sales chief Anna Marsh.
Park and Aardman co-founder Peter Lord will be in Cannes on Wednesday and Thursday for a series of pitch sessions with potential buyers.
Ron Howard talks Beatles doc
In another recorded message, director Ron Howard talked about his reasons for wanting to make his recently authorised documentary about The Beatles' early career, a joint production with White Horse Pictures, which was also announced last week.
He likened The Beatles' situation in those early days to that of the trapped astronauts he portrayed in his 1995 film Apollo 13.
"I was fascinated by the drama of individuals bound together inside a capsule facing a crisis together… nowhere else to go, trapped. In that sense, there simply may not be a better true story to tell about unique individuals bound together under pressure, than the story of The Beatles…
"I am fascinated to know what it was like inside their capsule… going on that journey, which is really unprecedented."
Music mad Nigel Sinclair and business partner Guy East of White Horse Pictures will be at the market to discuss the project.
Legend trailer
Tuesday's event also showcased the new trailer for Brian Helgeland's crime thriller Legend starring Tom Hardy, which has racked up record views in the UK since its online release two weeks ago, beating even the performance of the first trailer for Paddington.
Other highlights included new footage of Stephen Frears' The Program starring Ben Foster as disgraced Tour de France cyclist Lance Armstrong and Chris O'Dowd as the journalist who fought to expose his drug-taking.
There was also goose-bump inducing footage from Palme d'Or contenders Macbeth and Maiwenn's tale of a passionate but dysfunctional relationship Mon Roi, starring Emmanuelle Bercot and Vincent Cassel, as well as Thomas Lindholm's A War, about a Danish Afghanistan veteran accused of committing a war crime.