EXCLUSIVE: Feature version launches of hit book Capital In The 21st Century.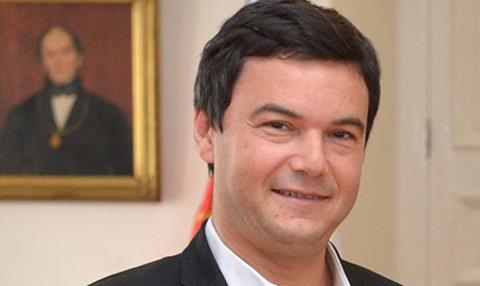 Thomas Piketty's New York Times bestseller Capital In The 21st Century is to be made into a feature documentary as a New Zealand/France co-production with Piketty on board as a consultant.
Justin Pemberton (The Golden Hour) will direct the film with Mathew Metcalfe (The Dead Lands) on board as producer. General Film Corporation will produce.
Upside Distribution handles world sales. Transmission Films will release in Australia/NZ. Production is due to get underway in August of this year.
The film will explore the book's subject of how capitalism affects our world today; the forces that govern everything from house prices in Auckland to economic upheavals on Wall St.
Presented without a narrator, the story will reveal itself through a combination of interviews, visual clips (movies, TV shows, training films, cartoons, pop culture references etc), original footage and the occasional news programme snippet.
Paris School Of Economics professor Piketty told Screen: "I think it can make a beautiful film, because the story I tell in the book is very visual. It is the story of inequality within nations and between nations since the Industrial revolution, and the story of political fight and cultural representations of inequality.
"It is a story where wars, revolutions, depressions, inflation, justification, discourse and power play a major role."
Piketty's book has sold more than 3 million copies.
Pemberton is in post-production on the Richie McCaw feature documentary, which follows the rugby superstar through his final year as a player.
Metcalfe is in post-production with Toa Fraser's 6 Days, the true story of the 1980 Iranian Embassy siege and Roger Donaldson's Mclaren, a biopic exploring the life and achievements of Kiwi race car constructor and driver, Bruce McLaren. He is also currently in production with Welcome To The Thrill for Universal Studios.