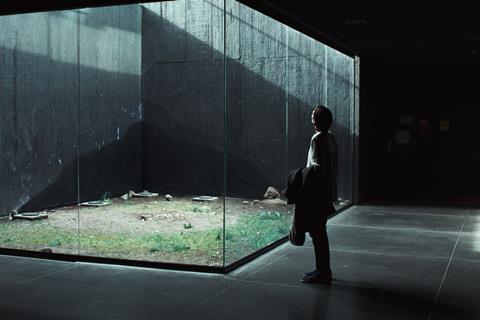 A muscular Official Selection introduced by delegate general Thierry Fremaux at his enthusiastic best ("beautiful, beautiful cinema!") certainly marks the "triumphant return" of the Cannes Film Festival after a year out on the bench.
The Competition line-up is so Cannes-ian you can almost smell the sand on the Croisette as you read it: only Fremaux would field that precise selection of films, that quixotic mix of directors. It feels like the normality we so desperately crave after the pandemic: there's a lot of comfort in that.
Anticipated titles from world-class directors, many of them former Cannes winners, abound: Nanni Moretti, Jacques Audiard, Apichatpong Weerasethakul, François Ozon, Bruno Dumont, Asghar Farhadi and Paul Verhoeven are among the anointed few competing for the 74th Palme D'Or in front of a jury led by Spike Lee. Yet there's also a double-take involved in that 24-film Competition line-up, with a scant four titles directed by women, including Ildiko Enyedi, Mia Hansen-Love, Julia Ducournau and Catherine Corsini. So three out of the six French films – 50/50 – and one out of the remaining 18 globally-produced features.
New sections – Cannes Premiere, a Competition spillover for those who don't want to or won't compete – and re-classifications (Un Certain Regard goes back to its roots) are exciting. Which attendee wouldn't want to help the planet by paying an extra 25 euros in a green tax?
Reading the names of the English-language directors in Official Selection is exciting, while simultaneously, cumulatively, frustrating: Wes Anderson, Sean Penn, Sean Baker, Todd Haynes, Tom McCarthy, Justin Kurzel, Oliver Stone, et al. This is a year which has already seen the most diverse Oscars ever in which a Chinese-born woman took the top prize for an American film. Is it still acceptable to say you saw the best films and they just weren't – shrug! – made by women or minority directors? Of course, nobody wants a quota: but at the same time, similar people tend to go over the same, or similar ground (cf, Stone and JFK). In his Screen International interview, Fremaux strikes a more conciliatory note than recent years, talking about historical discrimination still being reflected in what he is shown today.
You could pick holes in that, but it is a step forward in the festival's thought processes. That's the thing about Cannes, though: it's Cannes. You couldn't mistake that line-up for anywhere else. The Competition selection sits right inside its own comfort zone, and ours. It's a coronation of talents who have proved themselves and will now try to do it again. Will it apply a shock paddle to independent cinema this year? Who will be the punk, the provocateur? Who will rage against the machine? Fremaux points to the revived UCR as the section for directors on the wave of a breakthrough. We shall look forward to seeing them crash and land.
The question of who can see this long-delayed line-up has yet to be fully resolved. (There's a lot of smoke surrounding the rules and regulations regarding entry to and quarantine in/from France, and that fug is not the fault of the festival.) What was missing from the initial Cannes announcement was a promise of screenings in London or Los Angeles, in Asia or Latin America, should those countries' industries and media be unable to attend in less than five weeks' time (which looks fairly certain to be the case in some places - France has dropped quarantine for fully-vaccinated visitors, but there's also the vexed question of quarantine on return home). Again, in his Screen interview, Fremaux confirmed that the festival has been looking at options. This may seem only sensible, but for the Ship of State Cinema that is Cannes, it's a radical move.
Cannes is a French festival of international cinema. No matter what happens on the country's borders – and we can only hope for the best – domestic holiday-makers will throng the Croisette and Fremaux and his team will deliver red carpet fireworks in a long-awaited celebration for France and the first giant cultural event to take place there. The opening night will bring with it a sense of excitement and relief.
Setting out on a Cannes adventure is a lesson in expecting the unexpected. About all you can predict with confidence is that extravagant frocks will be back. Suggestions, though, that Cannes 74 comes after a 15-month drought of independent cinema aren't quite correct. We've had Venice, Sundance and a brilliant Berlin. Now we have a Cannes line-up that couldn't be any more Cannes-ian if you wrapped it up in a red carpet while whistling 'Le Carnaval Des Animaux' by Saint Saens. Let's celebrate it with them, wherever we may be.

Screen International's chief critic and reviews editor