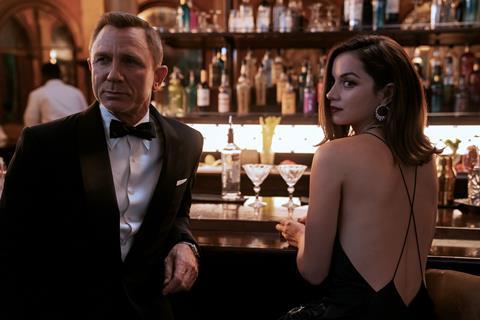 JANUARY 22 UPDATE: The decision by MGM and Eon to push the release of No Time To Die for the third time in 10 months has plunged Hollywood into the latest, nerve-jangling round of release schedule dominoes.
Now, after Paramount, Universal, Sony and Disney followed suit with a number of postponements including A Quiet Place Part II, Morbius, The King's Man, Ghostbusters: Afterlife, Peter Rabbit: The Runaway, and Last Night In Soho, the focus turns to the few remaining spring and early summer tentpoles.
At time of writing Disney/Marvel's Black Widow remained on the schedule for May 7, and Universal's F9 for May 28.
Word in Hollywood is they will vacate those dates, and that seems increasingly likely after Paramount pushed A Quiet Place Part II from April 23 to September 17 on on Friday (January 22), hours after Disney moved 20th Century Studios' The King's Man from March 12 to August 20.
No studio wants to play chicken with the pandemic, and as the virus surges across much of the globe and governments fall behind vaccination schedules, the name of the game is protecting assets.
No Time To Die reportedly cost in the region of $200m. More than 50% of US cinemas remain open at limited capacity according to reports, and confidence is low among film-goers. April 2 could no longer be considered a viable release date.
Cinema closures across the major markets in Europe have painted a dispiriting picture. It is not enough to simply break even on costly, star-laden behemoths that might ordinarily be expected to gross hundreds of millions of dollars, or even cross $1bn.
Studio heavyweights, particularly sequels, franchise instalments and spin-offs from cash cow properties, need to make a profit. As the release of Tenet showed, grossing respectable numbers in China, where exhibition has bounced back, and Australia, which has avoided the worst of the pandemic, is not enough.
And so, with the UK in lockdown, cinemas in Germany and France closed until at least February, possibly longer, and exhibition suffering greatly in Latin America, Hollywood studios are looking to summer and autumn.
By then it is hoped vaccine programmes will have begun to turn the tide and cinemas can reopen in greater numbers around the US and the world.
That cannot come soon enough for exhibition, a desperately cash-strapped sector where some constituents are in the fight of their lives and, for those that make it, refinancing and consolidation would appear to be on the cards.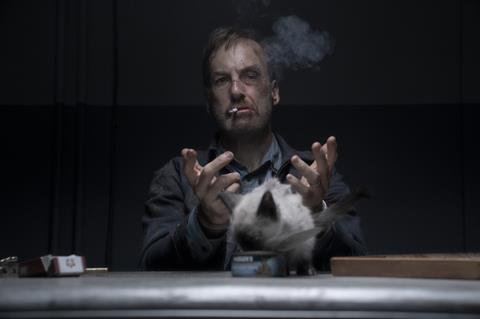 Something has to give
But how much longer can studios keep pushing back their releases in already overcrowded 2021 and 2022 release calendars in the hopes of saving a theatrical release? Many films will eventually get their cinematic debut, but surely not every title, not even the tentpoles. Something has to give.
As the pandemic wreaks havoc with the schedules, it continues to accelerate the evolution of film distribution, presenting more choices for studios and their parent companies.
The exclusive theatrical window took a big hit last year, and nowhere was this more apparent than Universal's far-sighted PVoD revenue-share deals that seek to benefit studios, exhibitors, and filmmakers.
After No Time To Die got pushed back, Universal moved its crime drama Nobody into the vacant April 2 slot. The Bob Odenkirk starrer doesn't have the cachet of a James Bond film, but then again it doesn't have to make huge wads of money – the studio can move it onto PVoD after 17 days if it chooses (while keeping it in cinemas) and share revenue with participating cinema chains AMC and Cinemark, and Cineplex in Canada.
F9 is another matter entirely. Universal knows full well the value of a global theatrical release for its latest Fast & Furious instalment. No PVoD revenue share treatment for Dwayne Johnson and friends, surely – the thinking is the studio will push the tentpole deeper into summer or autumn.
What Disney does with Black Widow will be intriguing. Marvel Studios head Kevin Feige is a storyteller passionately committed to the big screen theatrical experience. But Feige is also a businessman who is even more passionately committed to the sanctity of the Marvel Cinematic Universe (MCU) and will do what he must to enable it to thrive.
The Scarlett Johansson-starring Avengers spin-off is a critical component in MCU's Phase Four, which kicked off last week when the show WandaVision debuted on Disney+.
The films and series within the MCU are more than the sum of their parts and feed into an intricate, grander story arc. Were Black Widow to get pushed, it may not do for it to open after Shang Chi And The Legend Of The Ten Rings, for example, which is on the calendar for July 9.
Perhaps a one-off debut on Disney+ for one or two Marvel films becomes an unavoidable contingency during the pandemic. Perhaps it goes further than that.
The executives at WarnerMedia are probably not worrying too much as they have already made that bed, for 2021 at least. It's interesting to see how things have calmed down after the initial outrage that greeted the simultaneous theatrical-HBO Max strategy for this year's Warner Bros slate.
After initial disbelief, some executives tell Screen they now see sense in the strategy. At the same time, reports have emerged of efforts by Warner Bros to appease talent with lucrative new deals compensating for the loss of theatrical bonuses.
It is widely believed cinema-going will return. The hope is that when it does, exhibition will emerge as a smarter, more dynamic proposition; one that is open-minded and responsive to changing circumstances and audience demand.
It has to. There was a power grab by studios and streamers in 2020, and if there is much more disruption to the release calendar, content owners could be forced – or enabled – to bring even more dramatic change to the landscape.

Jeremy Kay is Screen's US editor based in Los Angeles.