The Toronto-based sales and distribution company has acquired rights to five films.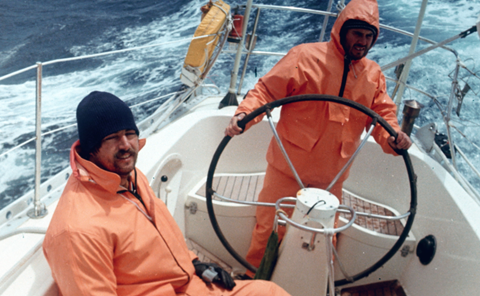 The titles include Origin, which will open through 108 Media's speciality distribution label 108 Madcap for unconventional fare.
The action-sci-fi thriller centres on a group of medical researchers who test a new cure for cancer on themselves. Andreas Climent and Andre Hedetoft wrote and directed.
108 Madcap will also distribute mystery thriller Crushed, Megan Riakos' directorial debut about a woman who returns to the family vineyard to solve her father's death, and Israeli comedy-horror Freakout.
Bernado Arsuaga's documentary The Weekend Sailor (pictured) chronicles the underdog victory of Mexican yacht Sayula 2nd in a round-the-world regatta and will launch through 108 Believe, a distribution arm designed for uplifting stories.
108 Media has also acquired Problemski Hotel, a dramedy by Manu Riche that was initially released in October 2015 and tells the story of refugee Bipul who's origin is not known even to himself.
"We're delighted to have acquired these titles," said 108 Media international sales executive Jordan Nutson. "They represent the refreshing, eclectic and high quality content we're continually championing."