EXCLUSIVE: Andrew Haigh drama crossed £1m theatrical last night after 12 days of play.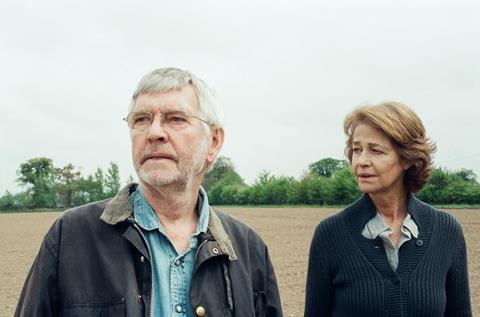 Writer-director Andrew Haigh's critically lauded drama 45 Years has set a UK industry landmark by becoming the first film to cross £1m ($1.5m) at the UK box office after being released online the same day as in cinemas.
The Curzon Artificial Eye charge achieved the feat last night after 12 days of play, and is on course to finish some way north of £1.5m ($2.3m).
The previous best theatrical result for a day and date title was Dardenne brothers drama Two Days, One Night, which grossed £720,000 ($1.1m) lifetime.
45 Years opened on 67 screens and will expand to more than 100 screens from Friday but won't be played at multiplexes due to the broken 'window' release strategy.
The 100-screen mark is also the widest point of release for any day-and-date film. Venue successes for the film have included Curzon Richmond, which posted its biggest opening weekend since The King's Speech.
Curzon Home Cinema VOD numbers were unavailable at time of publication.
Charlotte Rampling and Tom Courtenay star in the drama - produced by Tristan Goligher of The Bureau - about a couple who receive an unexpected letter which contains potentially life-changing news on the eve of their 45th wedding anniversary.
The film's award-winning Berlin debut has been followed up by well-received berths in Istanbul, Edinburgh, Karlovy Vary and Telluride and it is next due to play at TIFF.
Curzon Artificial Eye will run a 'full' BAFTA campaign for the film, including in the performance, script and director categories.
45 Years was financed by the BFI Film Fund, Film4 and Creative England and co-developed by Film4 and the BFI. The Match Factory handles sales.