EXCLUSIVE: Carnaby to launch sales on comedy which has grossed more than €1m in Ireland.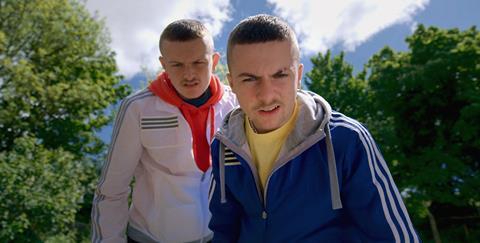 Carnaby Sales and Distribution has acquired international sales rights to Irish comedy The Young Offenders.
The film has proven a box office hit in its local market, taking €1m for Wildcard Distribution. Vertigo recently snapped the film up for UK, US and Australia/NZ.
Inspired by the true story of Ireland's biggest cocaine seizure in 2007, The Young Offenders is a comedy road movie about two inner-city teenagers who look to cash in when a drug-trafficking boat capsizes off the coast of West Cork spilling 61 bales of cocaine.
Hilary Rose (The Republic of Telly), P.J Gallagher (Trojan Donkey) and Dominic Machale (Ronanism) star alongside rising stars Alex Murphy and Chris Walley.
Directed, written and produced by Peter Foott, executive producers include Cormac Fox and Rory Gilmartin.
The deal was brokered by Carnaby International's Head of Acquisitions, Lorianne Hall, together with Peter Foott of Vico Films.