EXCLUSIVE: Arthouse kingpin will sell Mani Haghighi's A Dragon Arrives!.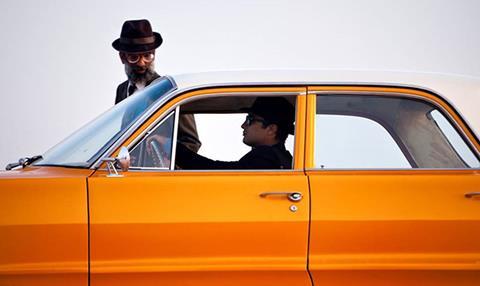 The Match Factory has picked up international sales rights to Berlin competition entry A Dragon Arrives! (Ejhdeha Vared Mishavad!), the new feature from Iranian writer-director Mani Haghighi.
Based on a true story, the Farsi-language adventure-mystery follows three adventurous young men who are put in danger by their unauthorized investigation into the legend of a seismological phenomenon in an ancient graveyard on a mysterious island.
Haghighi produces under the banner of his Teheran-based production company Dark Precursor Productions in association with Crossfade Films.
The director's previous feature was black-comedy Modest Reception, which won the NETPAC Prize for best Asian film at the 2012 Berlinale.
The film is the fourth in Competition for German indie powerhouse The Match Factory, whose typically robust Berlinale slate also includes Rafi Pitt's Soy Nero, Letters From War by Ivo M. Ferreira and Death In Sarajevo by Danis Tanović.
Panorama titles for the company include Remainder by Omer Fast, Junction 48 by Udi Aloni and Fukushima, Mon Amour by Doris Dörrie, the latter two in Panorama Special.
"I'm thrilled and delighted about working with The Match Factory. Even a brief glance at their catalogue shows that they've always been up to date, brave and extremely cool," said director Mani Haghighi.
"We are thrilled about this absorbing and fascinating story and are happy to work with this important voice of Iranian cinema," added Michael Weber, managing director of The Match Factory.
Last year, Jafar Panahi's Taxi took the top prize in Berlin, where Iranian films have a strong track record.