EXCLUSIVE: Adèle Haenel comedy, Stefan Ruzowitzky thriller, Norwegian drama sell to key territories.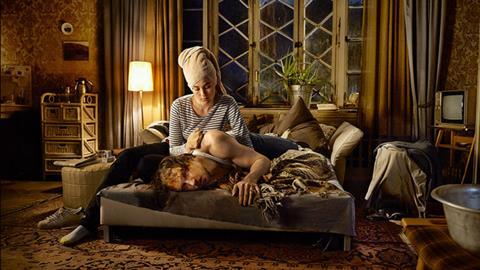 Ahead of EFM, German sales outfit Beta Cinema has secured a number of deals for romantic comedy The Bloom Of Yesterday, which pairs German cinema and stage star Lars Eidinger (Clouds of Sils Maria) with French César winner Adèle Haenel (The Unknown Girl) as a German Holocaust researcher and his French intern in preparations for an Auschwitz congress.
Following its berth at the Tokyo International Film Festival, the film has now gone to Kino Films for Japan. DDDream for China and Swallow Wings sfor Taiwan.
Xenix Filmdistribution has become the first European distributor to acquire the German box office success from Beta, taking Swiss rights.
Meanwhile, hard-boiled thriller Cold Hell by Stefan Ruzowitzky (The Counterfeiters) has sold to Japan (Gaga), South Korea (Sejong Communication), Poland (Hagi Film) and the territories of former Yugoslavia (Discovery Film).
Beta's Norwegian box office hit The King's Choice by Erik Poppe has gone to France (Swift Distribution), Germany/Austria (Pandastorm Pictures), Spain (Watson&Holmes), Portugal (Alambique), former Yugoslavia (Discovery Film), Turkey (Medyavizyon), Japan (AT Entertainment), China (Red Apollo), Australia/New Zealand (Palace Films) and Columbia (Cine Columbia)
The King's Choice will screen in Berlin on February 16 at the Zoo Palast.