EXCLUSIVE: M-Appeal snaps up Rotterdam-bound comedy-drama and Ventana Sur hit.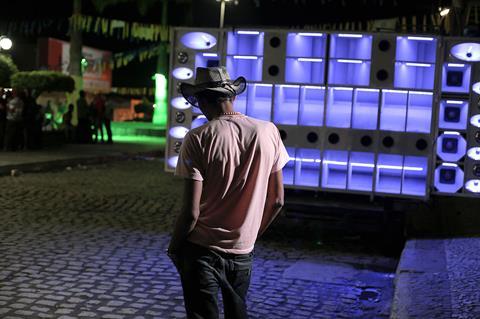 Berlin-based sales outfit M-Appeal has snapped up international rights to new Dutch movie Quality Time, directed by Daan Bakker, and Brazilian drama Body Electric.
Quality Time, which receives its world premiere in Rotterdam's Tiger competition, consists of a series of five stories about men in their 30s who are still struggling to adjust to the realities and responsibilities of adult life.
Pim Hermeling's September Films will handle the Dutch distribution on the feature, which is produced by Iris Otten of Amsterdam-based Pupkin.
The film was produced under the Netherlands Film Fund's Oversteek system, a collaboration between broadcasters, the Netherlands Film Fund and the Dutch Cultural Media Fund aimed at supporting new talent.
Quality Time includes animation and black and white footage. In one episode, Koen attends a family reunion and nearly overdoses on ham and milk. In another, amateur photographer Stefaan takes an awkward trip down memory lane.
Kjell travels back in time in an attempt to raise his self-esteem while Karel is abducted by aliens and comes back as a mutant and Jef's paranoia gets in the way when he tries to impress his new in-laws.
"For us, Quality Time is as exciting to work on as it is special in form and humour. Monty Python-like humour sums it up very well," Yvonne Andreas of M-Appeal told Screen.
The film marks the third collaboration between M-Appeal and Dutch outfit Pupkin. The two companies have also worked together on The Deflowering Of Eva Van End by Michiel Ten Horn and Boys by Mischa Kamp.
Also new to the German outfit's slate is LGBT drama Body Electric by Brazilian director, Marcelo Caetano.
The film won three prizes at Ventana Sur last month. It follows Elias, new to Sao Paulo, who divides his days between working in a cloth factory and fleeting encounters with other men. As the end of the year approaches, work intensifies, and he finds himself increasingly trapped within the factory. With limited free time, he attempts to etch his place in new social circles and to assert the possibility of new relationships.
Caetano acted in and served as first AD on 2015 festival hit Neon Bull. Producers are Beto Tibirica of Plateau Producoes and Caetano under his Desbun Filmes banner.