EXCLUSIVE: Company also due to launch sales on Guillaume Nicloux's To The Ends Of The Earth and Roland Møller-starrer A Bluebird In My Heart.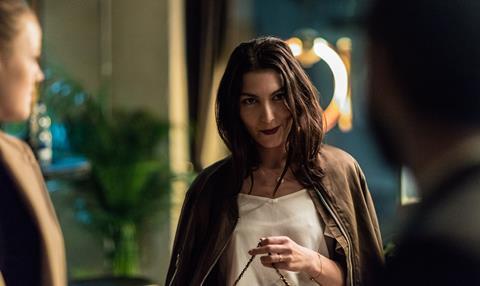 Paris-based Alma Cinema has boarded sales on Swedish-Iranian director Milad Alami's debut Copenhagen-set feature The Charmer about a young Iranian man desperately searching for a local woman who will help him stay in Denmark.
Ardalan Esmaili stars in the intense psychological drama as the protagonist who finds love with one woman but also falls foul of a man whose wife he has also attempted to woo.
It marks Alami's first feature after a series of award-winning shorts including Nothing Can Touch Me and Void, which played in Cannes Directors' Fortnight in 2014 as a part of the Nordic Factory initiative.
"It's a really touching film. The director is absolutely extraordinary. I think he's got what it takes to be a new Joachim Trier," said Alma Cinema chief Sara May.
Stinna Lassen of Good Company Films lead produced the picture with Sweden's Rebecka Lafrenz and Mimmi Spång at Garagefilm International and France's Olivier Muller, Gary Farkas and Clément Lepoutre at Vixens on board as co-producers.
The film, which shot in Denmark in November, is currently in post-production for a late spring delivery, putting it in the running for a potential Cannes slot.
Other new titles
Alma will also launch sales on English language thriller A Bluebird In My Heart, the debut feature of French writer and director Jérémie Guez who took writing credits on Dominique Rocher's upcoming Paris zombie invasion picture The Night Eats The World and Jalil Lespert's Yves Saint Laurent.
It is produced by Julien Madon of Paris-based A Single Man Productions whose recent credits include Dalida and Braqueurs. Madon was one of EFP's Producers on the Move last Cannes.
Danish actor Roland Møller (Land Of Mine) stars as an ex-con whose attempt to live a quiet life are derailed when the daughter of the woman sheltering him is the victim of a vicious attack. Veerle Baetens plays the mother role.
""From the beginning, I said a third of my line-up would be in English language for the broader market," points out May. "This has great crossover potential thanks to the really strong cast Roland was in Land of Mine and Veerle Baetens (The Broken Circle Breakdown) is one of the best known Belgian actresses right now."
"For me, it ventures into the territory of Blue Ruin and Cold In July, these types of film that really have a resonance everywhere and introduces new talents," said May.
The company will also commence sales on the Guillaume Nicloux's previously announced To The Ends Of The Earth set against the backdrop of the first Indochina War (1945-56).
Gaspard Ulliel stars as a young French man who gets embroiled in the conflict after watching his brother and pregnant wife being executed at the hands of Japanese forces with the complicity of Vietnamese nationalists in 1945.
Gérard Depardieu is also in the cast as a mysterious writer and long-time resident of the country.
The character-driven film - produced by Nicloux's long-time producer Sylvie Pialat — will start shooting in northern Vietnam in March.
It will be the first Berlinale for Alma Cinema which was launched last May as a joint venture between producer Charles Gillibert and French distributor Ad Vitam with May at the helm.
Other titles on its EFM slate include Emmanuelle Cuau's Not On My Watch and Maysaloun Hamoud's In Between which will screen in the market.