Dean Devlin's fledgling US distribution operation has taken all North American rights for The Devil And The Deep Blue Sea starring Jason Sudeikis, Jessica Biel and Maisie Williams. Content Media represents international rights in Cannes.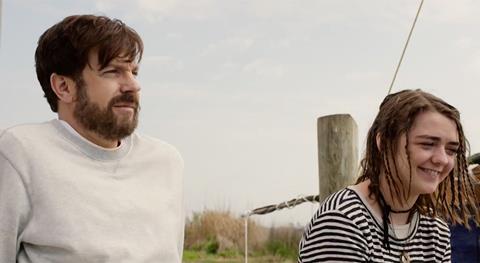 The film premiered at The Tribeca Film Festival last month and is set for a theatrical release later this year. The story centres on a grieving father who rediscovers his faith in life when he helps a young girl on a quest.
Electric Entertainment's head of domestic distribution Zac Reeder brokered the deal with vice-president of development Ben Kim and WME Global on behalf of the film-makers.
The Devil And The Deep Blue Sea will mark the second film to go out via Electric's domestic distribution arm after Blackway, which will debut day-and-date theatrically and on VOD on June 10.
Bill Purple directed from a screenplay he wrote with Robbie Pickering. Michelle Purple, Biel, Mike Landry, Carlos Velazquez and Chuck Pacheco produced.