The long-gestating Howard Hughes biopic has found its distributors, it emerged during a CinemaCon lunch in honour of New Regency head Arnon Milchan.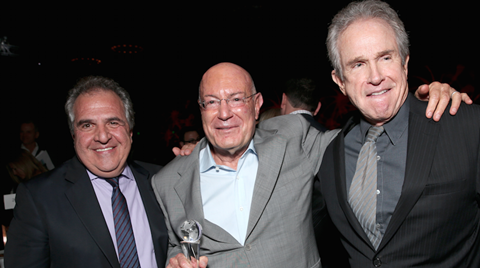 Beatty's as-yet-untitled film will debut sometime in the autumn via 20th Century Fox and New Regency.
The key cast includes Lily Collins and Alec Baldwin.
Beatty dropped into Las Vegas to present Milchan with the Legend Of Cinema Award on Wednesday.
Milchan also took part in a panel discussion about the making of The Revenant, which has grossed more than $500m worldwide and earned three Oscars.
Michan is pictured, centre, next to Fox Filmed Entertainment chairman and CEO Jim Gianopulos and Beatty.