EXCLUSIVE: Lady Macbeth, Finding Your Feet also among movies to ink key distribution pacts.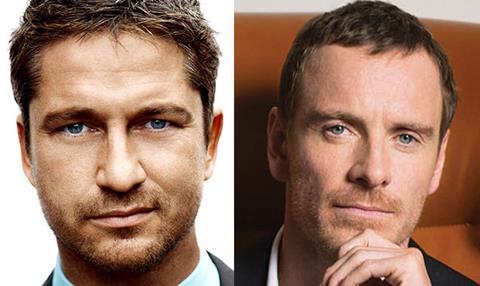 Protagonist Pictures has concluded a string of key deals in the aftermath of the AFM in Los Angeles on titles including Keepers, Finding Your Feet, Lady Macbeth and Trespass Against Us.
In high demand among buyers was psychological thriller Keepers directed by The Killing's Kristoffer Nyholm and set to star Gerard Butler, Peter Mullan and Joe Alwyn.
The project, fully financed by Cross Creek Pictures, sold to Universum (Germany & Switzerland), Bravos (China & Hong Kong), Notorious (Italy), California Filmes (Latin America) Blitz (Former Yugo), Tanweer (Indonesia, Greece, Malaysia & Turkey) and PVR (India).
Deals also closed with Shoval Film (Israel), Breeze (Korea), Front Row Entertainment (Middle East), Viva Entertainment Group (Philippines), Monolith (Poland), NOS Lusomundo (Portugal), Shaw Renters (Singapore) and Cai Chang International (Taiwan) with Fox International Channels picking up Asia PTV rights.
The film is due to commence shooting in the UK early 2017.
Further sales were completed on Richard Loncraine's currently in-production grey-pound romantic-comedy Finding Your Feet with California Filmes taking Latin America, DD Dream for China, Feelgood Entertainment for Greece and Viva Entertainment for the Philippines. Previous sales on the Imelda Staunton and Timothy Spall starrer include Scandinavia (SF Studios), Airlines (Jaguar), Middle East (Front Row Entertainment) and Japan (New Select).
William Oldroyd's buzzed-about festival title Lady Macbeth starring Screen's Star of Tomorrow Florence Pugh, scored a number of further deals with Koch Media picking-up Germany & Switzerland, DD Dream for China, Edko for Hong Kong, Cinefil for Hungary, PVR for India and BIR Film for Turkey with Asian PTV rights selling to Fox International Channels.
Roadside Attractions acquired US rights following the film's bow at Toronto, with Altitude releasing in the UK.
Toronto launch title Trespass Against Us, starring Michael Fassbender and Brendan Gleeson, also secured further sales to Koch Media (Germany & Switzerland), Cappella (CIS), Transformer (Japan), Tanweer (Malaysia), Viva Entertainment Group (Philippines), Shaw Renters (Singapore) and Taiwan (Cai Chang International).
The film, which is now almost sold out, is scheduled for a 2017 release in the UK via Lionsgate with A24 releasing in the US.