Buena Vista International will distribute Lionsgate titles in the territory and the rest of the CIS starting with Sicario.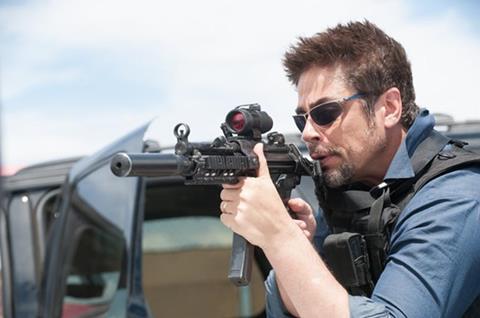 The drug cartel thriller (pictured) from Denis Villeneuve will launch in autumn.
The slate includes Francis Lawrence's adventure fantasy The Odyssey, the first live-action Power Rangers film and the Monopoly adaptation.
The deal does not affect the output arrangement between Lionsgate's Summit Entertainment label and Central Partnership for Russia and the CIS.
"We're thrilled to expand our relationship with Buena Vista International through this output agreement in a major territory with enormous upside," said Lionsgate Motion Picture Group co-chairs Patrick Wachsberger and Rob Friedman and Lionsgate International COO Andrew Kramer.
"We're pleased to continue building our BVI relationship with a powerful, commercially exciting slate loaded with blockbuster tentpoles, potential franchises and star-driven event films."
"BVI's stature, experience and tremendous track record coupled with Lionsgate's diverse film portfolio promise significant upside for both companies," said Lionsgate evp of international sales Crystal Bourbeau, who negotiated the deal.
"This new output agreement reflects our commitment to Russia and our continued emergence as a creative force in the global marketplace."
Lionsgate previously teamed with BVI on Summit Entertainment films such as the Japanese release of Red and the Step Up franchise and the Spanish and Japanese releases of Source Code and Tree Of Life.
Most recently, both companies announced the release in Russia on November 19 of The Hunger Games: Mockingjay – Part 2.
Lionsgate's output network includes agreements with StudioCanal in Germany, Nordisk in Scandinavia, Metropolitan in France, Leone Film Group in Italy, Belga Films in Benelux, eOne in Spain and Canada and Roadshow Films in Australia as well as a joint venture distribution partnership with IDC in Latin America.