EXCLUSIVE: Tale of Ukrainian woman's struggle to build new life in Germany was produced by Pandora.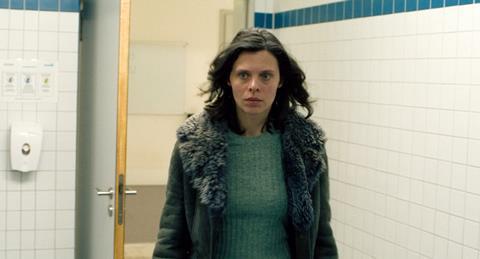 Paris-based Luxbox has picked up world sales rights to German director Michael Koch's migrant drama Marija ahead of its premiere in competition at the Locarno Film Festival in August.
The debut feature revolves around a young Ukrainian woman who makes a living cleaning hotel rooms in the German city of Dortmund but dreams of owning her own hair salon.
Determined to achieve her ambitions, she is willing to compromise her body, personal relationships and even suppress her own feelings in the process. Russian-born, Germany-based actress Margarita Breitkreiz plays the titular role.
Cologne-based Pandora Film Produktion lead-produced the film with Swiss Hugofilm and Germany's Little Shark Entertainment on board as co-producers.
"For Pandora, it is very important to continue producing artistic first films from Germany," commented Pandora producer Christoph Friedel. "With Marija, Michael Koch achieves a very powerful portrait of a young, Ukrainian women trying to establish her place in German society."
"Luxbox is the ideal partner for us to bring this movie to the international festival circuit and to distribute it worldwide. We are very happy about our first collaboration."
Since its launch last October by Fiorella Moretti and Hedi Zardi, Luxbox has been building a reputation as a go-to sales company for first and second-time directors as well as more established auteurs.
Earlier this year, it handled international sales of Tunisian director Mohamed Ben Attia's debut Hedi, which won best first feature at the Berlinale.
At Cannes, its slate included Singaporean filmmaker Boo Jungfeng's second film Apprentice as well as Oliver Laxe's Mimosas, which took the top prize in Critics' Week.
Luxbox is handling all territories on Marija expect for Germany and Switzerland where the film has has been pre-bought by Real Fiction Filmverleih and Frenetic Films respectively.
In a joint statement, Moretti and Zardi said: "We're very happy to join Pandora for the feature debut of this promising director Michael Koch."
"We were moved by the energy of his work and the integrity of its look. It's a true compassionate testament of a courageous woman fighting for a better life."