EXCLUSIVE: UK distributor to donate 20% of theatrical receipts for Mark Duggan documentary to UK charity.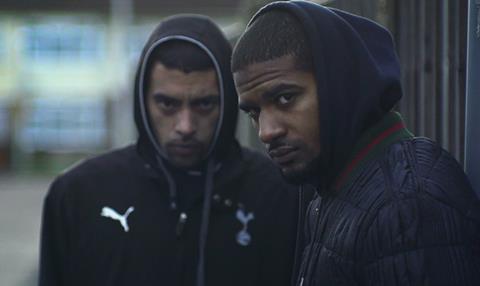 UK distributor Metrodome Distribution is to donate 20% of the theatrical revenue from Toronto 2015 documentary The Hard Stop to charity Inquest, which specialises in advising bereaved people on deaths in police custody or detention.
Directed by George Amponsah and produced by Dionne Walker, The Hard Stop follows the friends and family of Mark Duggan following his death.
Duggan was shot and killed in a 'Hard Stop' police procedure in 2011, sparking violent riots across London and other parts of the UK.
Amponsah (The Fighting Spirit) filmed for 28 months around Broadwater Farm in Tottenham, where Duggan grew up, capturing his family's distress and focusing on two of his best friends, Marcus Knox and Kurtis Henville.
The film had its world premiere at the Toronto Film Festival and has since played at numerous festivals. Metrodome will release on July 15.
"We're delighted to be receiving 20% of distributor cinema revenue for the upcoming release of The Hard Stop," said Deborah Coles, director of Inquest.
"This is a powerful documentary focusing on the death of Mark Duggan and shows the impact on the family, friends and community of a death in the hands of the police and the broader social context in which the 2011 riots took place. Donations from ticket sales will contribute to Inquest's campaign, policy and casework with the families of those who die in custody."