Lionsgate top brass said on Tuesday (January 6) that The Hunger Games: Mockingjay – Part 1 will open in China in 3D on February 8.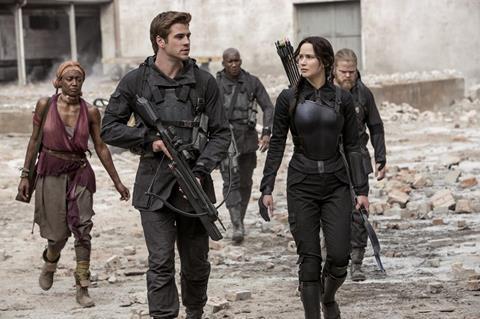 The YA hit has climbed to $700m worldwide. China Film Group imported the film and will jointly distribute on more than 4,000 theatres with Huaxia Film Distribution and Lionsgate's Beijing-based promotional partner Talent International Film Co.
This will be the biggest release of a Hunger Games film in China to date and the first to go out in 3D.
"Mockingjay – Part 1 continues The Hunger Games franchise's evolution into a truly global phenomenon, and we're delighted to extend our partnership with Talent International and China Film Group for a February 8th Chinese release that promises to be one of the highlights of the film's international roll-out," said Lionsgate Motion Picture Group co-chairs Patrick Wachsberger and Rob Friedman.
"With the widest Hunger Games opening ever in China and the first Hunger Games film to launch in 3D, Mockingjay is positioned to become a major motion picture event in one of our largest and fastest-growing territories."