National Geographic Channel has joined Fox Searchlight to distribute He Named Me Malala.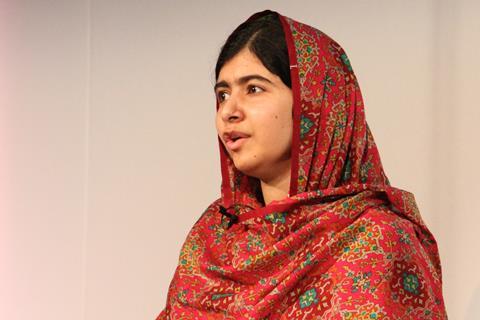 National Geographic Channel and National Geographic Society will join the global launch campaign to support the theatrical release of the film about Nobel Peace Prize winner Malala Yousafzai in October.
Fox Searchlight Pictures releases He Named Me Malala in association with Image Nation Abu Dhabi and Participant Media with National Geographic Channel.
The film, directed by Davis Guggenheim, will air in 2016 on the National Geographic Channels in 171 countries and 45 languages.
Guggenheim's film chronicles the life of Yousafzai, the Pakistani education activist who was 15 when the Taliban attacked her on her school bus for her advocacy work.
Yousafzai earned worldwide renown for surviving the attack and has gone on to co-found the Malala Fund to empower adolescent girls through quality secondary education.
The launch of the film will coincide with an international advocacy and fundraising campaign in partnership with the Fund.
Walter Parkes, Laurie MacDonald and Guggenheim produced He Named Me Malala.
Mohamed Al Mubarak and Michael Garin from Image Nation Abu Dhabi, Participant Media founder Jeff Skoll and Shannon Dill serve as executive producers.
Fox Searchlight announced last March it had acquired world rights excluding France and French-speaking territories to the documentary.